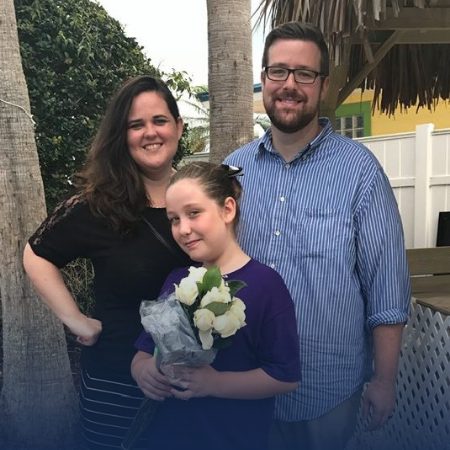 BRITTANY TAYLOR
Client Success Manager
PEOPLESCOUT, U.S.
What do you actually do at PeopleScout day to day?
I am on the Affinix™ Client Success team and I am focused on maximizing utilization and providing recommendations for driving Affinix adoption and ROI.
Our team's mission is to develop, execute and deliver success plans for all Affinix clients, showing them the value of their investment, the power of our technology to help achieve their business goals and to turn Affinix users (recruiters, hiring managers, and candidates) into raving fans, therefore creating amazing client success stories.
How long have you been at PeopleScout and what was your first position here?
I've been with the TrueBlue organization for 12 years. I started my career under the Spartan Staffing brand, then Staff Management, and for the last 4 years, PeopleScout. My first role with the company was as a Staffing Specialist (recruiter).
What does leadership mean to you?
Leadership means always being accessible to others, valuing each team member's contributions and being a contributor to their growth and development. Leaders should pave the way for those they lead and ensure that they have all the tools they need to succeed.
What advice do you have for women getting started in their careers?
Be the person in the room that always says 'Yes' to any opportunity to expand your knowledge and learn a new skill. Always be open! Build working relationships with all people throughout the organization.
Who is someone who has contributed to your success and how?
Allison Brigden—she's always advocated and believed in me and been someone I've looked up to and strived to emulate. She has formed the team I'm on, Client Success, with the goal of pushing forward our proprietary talent stack, Affinix, and deploying it to meet our customers' needs and solving our client delivery team's challenge. She is a true innovator and I'm so thrilled that she chose me to go along with her on this journey. Also, Jen Herrbach (Staff Management) was the first to give me a chance early in my career when she asked me to be part of the newly formed Onsite Division that Spartan implemented for large customers. We faced some big changes together and she navigated the entire team through those changes effortlessly. She also taught me that leaders can be empathetic and kind and still succeed.
What is the proudest moment in your career so far?
Before joining the Client Success team, I was a Client Delivery Manager on a retail client account. I had the rare opportunity to see this account from the sales process, through implementation, and into going live. Together as a team we were able to overcome many obstacles that a new account always experiences and after around 10 months in we were able to stabilize and see a truly happy customer. This was one of the biggest challenges of my career, but also my proudest moment. Sitting in a national meeting vendor fair and having manager after manager come up and say how pleased they are with their Talent Team made all the hard moments worth it.
What is the biggest challenge facing the generation of women behind you?
I think that a lot of women of the generation behind me have a hard time being an advocate for themselves, knowing what value they bring to the table and not turning down opportunities fearing they may not be qualified.