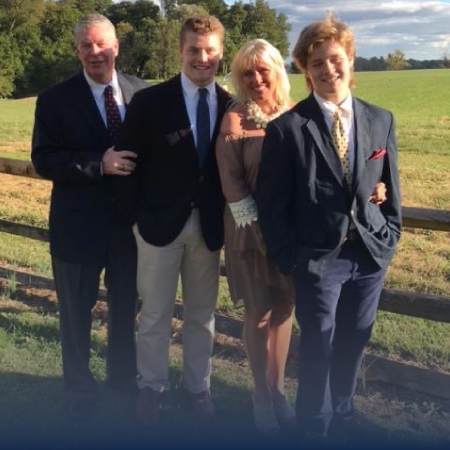 CANDACE LAMON
Vice President of Global Client Delivery
PEOPLESCOUT U.S.
What are the day to day responsibilities of your role?
I am responsible for the Global MSP Portfolio, including P&Ls, strategy, driving growth and innovation and fostering stability. As a leader, I am also responsible for developing people and building relationships. 
How long have you been at PeopleScout and what was your first position here?
I've been with PeopleScout over three years. I started as a Sr Director of Operational Excellence and moved into the Vice President of Global Client Delivery role a year later.
What does leadership mean to you?
Leadership to me means you're someone who is able to influence others through building trust, respect and loyalty. It means leading by example and being willing to jump in when needed and not being afraid to work alongside your team or wear multiple hats. It also means being able to develop strong leaders who could move into the next role to help lead the organization (be the next you). This is mostly accomplished by being empathetic, leading with heart and investing in your people.
Do you have a leadership philosophy? If so, what is it?
My leadership philosophy is: How I lead, interact with others and build trust, loyalty and respect, is all a reflection of my character. I also make it my mission to be sure each of my employees are where they're happiest and have the most passion about the work they're doing.
Who is someone who has contributed to your success and how?
I've had many great leaders throughout my career trajectory who have helped me—with growing both personally and professionally—by sharing their experiences and knowledge, providing me with transparent feedback, and taking the time to invest in me.
I would be remiss not to share that my husband has been a big contributor to my success. He leads by example both at home and professionally. He's made a positive impact on so many other individuals' lives. It's easy to see why he gains respect from everyone he interacts with.
Who inspires you? Why?
I get inspired by seeing my team hit their personal and professional goals and seeing them get excited and passionate about a win or success that they've been able to achieve. As cliché as it sounds, if they're not successful you're not successful.
My two sons inspire me as I watch them grow into respectful young men graduating college and stepping into the workforce. Their accomplishments make me proud!
What is the proudest moment in your career so far?
The moment I'm most proud of is rebuilding the MSP platform. Ultimately, I learned that expectations needed to evolve in order to stay competitive, show our value and help the teams become successful in their career. Moving to a more consultative delivery mindset rather than an order taking mindset was critical. This allowed me the opportunity to create a plan to help elevate our delivery capabilities, starting with building career path mapping for growth and development. I also identified the critical need to engage in new technology platforms that improved tracking, delivery monitoring, and an analytics suite that provided real-time data for all stakeholders. The technological evolution and the standardizing of operational processes boosted operational efficiencies across our portfolio allowing us to move forward, harnessing my passion for growth, development and strategic planning.
Seeing the teams and their leaders move to the next level and gain the trust of our clients and supplier community through this transformation makes me proud of what they've been able to accomplish through their hard work and dedication. This could not have been accomplished without each and every one of them. I shared the vision; they made it happen!
What can we all do to support women in leadership?
Women work harder and stronger together. We can support each other by sharing our struggles and concerns to understand how we can help each other. We should also ensure women's voices are not just heard but acted upon. Finally, we should continue to encourage women in leadership roles and promote a flexible working environment.
This is where I feel our company does an exceptional job, I'm so happy to be in an environment where the culture empowers women in leadership.
What is the biggest challenge facing the generation of women behind you?
I think gender bias will continue to create barriers for women in the workplace. If women don't work in a more collaborate fashion versus working against each other, it will be difficult to gain the respect they deserve. I also believe the work life balance will continue to be something that needs to be mastered.
What was your dream job as a kid? Why?
Defense attorney, I wanted to help people.
What was your first job?
My first job as a very young girl was working in a candy store—I think I ate more than what was sold. My first job as a professional was working with the courts helping set restitution for minors and meeting them weekly.