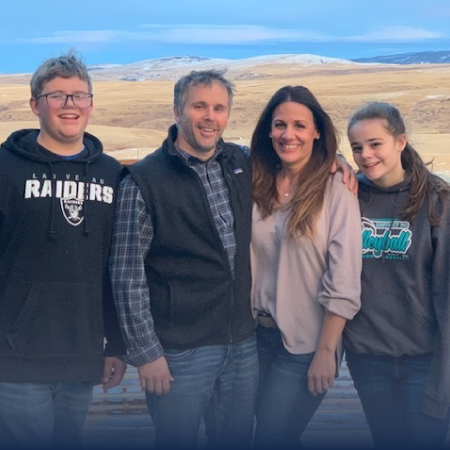 JACI LEE
Vice President of, Client Delivery
PEOPLESCOUT U.S.
What are the day to day responsibilities of your role? 
I am responsible for partnering with our clients to ensure they receive the high-quality, timely services they need to effectively manage their workforce and talent acquisition needs. 
I also have the opportunity to work closely with our internal teams to ensure optimization of our people, processes, and technology in order to innovate, grow, transform, and create strategic solutions for our clients.
How long have you been at PeopleScout and what was your first position here?
I have been with PeopleScout for 11 years. I began in an Operations Manager role and am grateful to have had the opportunity to progress upwards in my career here. I have been able to dream big and work with some wonderful leaders who believed in me and pushed me outside of my comfort zone in order to grow.
What does leadership mean to you?
Leadership to me is the ability to influence others to work towards a common goal, setting direction and building an inspiring vision through forward thinking. Leading teams to reach their full potential and providing them with credit along they way. Turning obstacles into opportunities and encouraging others to do the same through listening and valuing all ideas.
Do you have a leadership philosophy? If so, what is it?
I would describe my leadership philosophy as strategic and transformational. I place great value in leading from a position of humility, compassion, and inspiring those around me. I do my best to provide stability and guidance to help teams thrive in an ever-changing landscape and empowering each to reach their full potential. It's important to have engaged and motivated employees who enjoy working together as a team to reach a common goal by developing a plan and executing on it. I'm also passionate about fostering a culture of learning and growth in order to find the potential within our people. We are better together! Lifting each other up and helping someone achieve their goals will amplify impact tenfold!
Who is someone who has contributed to your success and how?
So many people have contributed to my success so it's difficult to mention just one person.
I am thankful for my supportive parents who taught me solid work ethic. I grew up on a ranch, so they used this opportunity to teach responsibility and the value of working as a team in our family unit. Additionally, my husband has been a huge supporter of my career and encourages me to keep striving, believing in me and my next step.
My team, who are a talented group and I'm so proud of their accomplishments. It's amazing how much progress we have made together, which is inspiring.
Taryn Owen has been instrumental since the beginning of my career in RPO. Years ago, I had 2 young children and she made it possible for me to work part time in order to balance work and family. She has been an incredible mentor throughout my career and has encouraged me to grow as a leader at PeopleScout.
Who inspires you? Why?
My grandmother lived 1 month short of 100 and her life of grit, resilience, vulnerability, and determination taught me so many important lessons about how to live each day to the fullest. She taught me happiness is something you create rather than find. Happiness is within you, believe in yourself, believe in your values, and change your mindset into finding happiness in little things. Work hard to build the life you want for yourself, get up, and step up for yourself. Be present and know in your heart who you really are.

What is the proudest moment in your career so far?
I have been proudest when someone from my team is promoted, achieves a goal they have been working towards, or is recognized for a job well done.
What can we all do to support women in leadership?
We can act as mentors, celebrate accomplishments, and encourage each other to dream big and channel our energy to grow. Have the confidence to keep going and be resilient. If you begin to doubt yourself, don't let it paralyze you; re-channel this energy and see it as an opportunity to grow a skill.
What is the biggest challenge facing the generation of women behind you?
One of the biggest challenges I see in the generation of women behind me is trusting their own voices. Having the confidence to push through internal and external barriers to find confidence to express ideas, advocating for themselves.
What was your dream job as a kid? Why?
My uncle was a successful pharmaceutical sales representative and I always looked up to him. He was challenged by the goal-oriented nature of his work and created the career he wanted by how he showed up. He worked hard, applied himself, was authentic, and always challenged the status quo which really resonated with me.
What was your first job?
My first job in college was working as a package handler at FedEx, unloading packages out of semi-truck trailers. Through hard work I was able to secure an administrative position and shortly after, a recruiter role to which I loved. Moving into the recruiter position changed the direction of my career path and set the foundation to where I am today. I learned from this experience by working hard, perseverance, and making success my only option, I was able to grow.