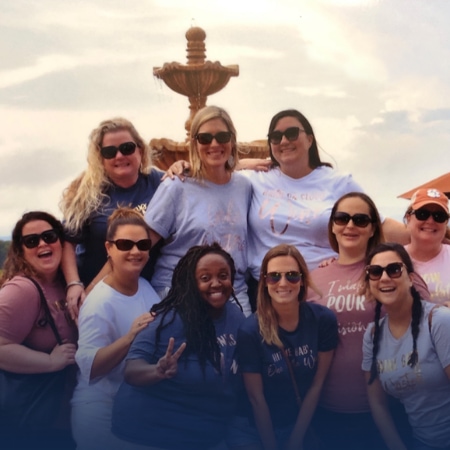 JEN TORRES
Senior Vice President, TWS Client Delivery
PeopleScout U.S.
What do you actually do at PeopleScout day to day
Support our customers, partners and team from a strategic leadership and delivery perspective.
What does leadership mean to you?
Being a leader comes with a lot of responsibility. You have a responsibility to support your team and customers in a valuable way. This means you have to be uncomfortable at times to ensure we do the right thing or have difficult conversations to get there. It also means you have to be present and set an example at times when you are tired or feel defeated. It's having the strength to push through the hard times together.
What advice do you have for women getting started in their careers?
It's ok to be vulnerable as it is a sign of strength. It is ok to be "emotional" as it is a sign of your passion and empathy. It is ok to be a mom and put your kids first. It is ok to push others to do more as you are challenging them to be their best selves. It is ok to lift other women and be a "feminist" as this amplifies women's voices as a whole. It is ok to make mistakes as this shows you are human.
Who inspires you? Why?
I am inspired by my team, colleagues and customers. There are so many stories of the human spirit in all of these groups and it inspires me to challenge myself to be the best advocate for their growth.
What is the biggest failure you've had at work and how did you get through it?
Failure is a part of the process; I cannot emphasize this enough. Failure happens every day. The key is to quickly bounce back from failures and to learn from them so that they don't repeat.
What can we all do to support women in leadership
Encourage them to have a voice and embrace their individuality. Most women in the workplace have been encouraged at some stage to fit a certain mold. Also, don't be afraid to have strong women on your team. Learn to amplify their voices vs quieting them. There is enough opportunity for everyone so you shouldn't feel the need to compete with other women for your gain.