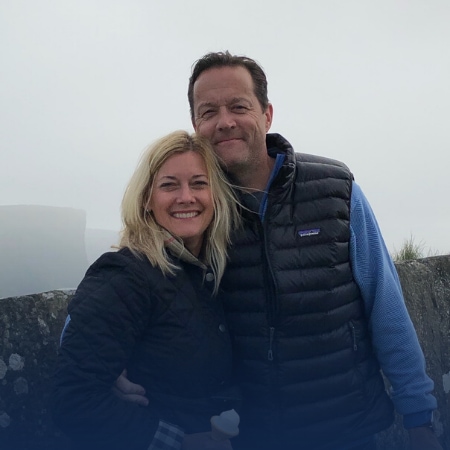 JENNIFER MATTOCKS
Executive Leader, Managing Director of the Americas
PeopleScout U.S.
What do you actually do at PeopleScout day to day?
While no day looks the same, I start each day with a reflection on what's most important to achieve that day. What's my goal for the day and what are the three most important items to attend to that align with accomplishing the day's goal?
For me, the most impactful day to day activity is supporting my team and enabling them to succeed. Listening to their challenges – and those of their team – and then partnering with my colleagues cross-functionally to provide the resources and direction Client Delivery and Sales need to be successful, while honoring corporate values and governance.

A key part of my role is to set the vision, tone and success levers for our clients and for growth in the Americas. To that end, a considerable amount of my time during the week is used to map out visions and plans, simplifying and streamlining efforts to achieve our targets while keeping an eye on key financial indicators and performance.

My days are also comprised of prepping information and sharing progress and plans with PeopleScout Interim President Chip Holmes, senior leadership at TrueBlue, our PeopleScout employees, clients, prospects (both client and employee).

Practically, my time is split time between direct reports, leaders across functions, and with clients and prospects – on the phone, in virtual and in-person meetings, email, on Skype and text. Although I work from a home office, much of my work is done very virtually, from airports, airplanes and in transit.

One of the toughest challenges is where to spend the hours in a week. There is so much I'd like to participate in or dig deeper into; yet the hours are rarely there to do it all. However, I do carve out a little time each day to learn and to connect with new contacts to better anticipate industry and client needs.
What advice do you have for women getting started in their careers?
Three bits of advice:
Be intentional about how you can contribute outside of your core role; your next position typically comes from where you've demonstrated interest and asked to step up – or to the side.
I've witnessed so many women strive for perfection. My advice is to do great work, but realize that always striving for perfection may prevent you from getting it done and ultimately getting more done. If you consider yourself a perfectionist, work on striving for 80% "finished."
As soon as you can, seek out and embrace profit and loss (P&L) responsibility. Taking the risk and putting yourself on the line is often required to achieve leading roles.
Who inspires you? Why?
I'm blessed to have a group of 16 girlfriends from my college days at The University of St. Thomas that today are still a big part of my life. Over the years we have each taken our own path in life, yet we recognize and appreciate our differences. The group includes an artist, yoga instructor, special ed teacher, stay at home mom, and a CFO. Each day I'm inspired by their talents, achievements and most of all, their caring hearts. They inspire me to be present, be giving and compassionately serve all those in our lives.
What is the biggest challenge facing the generation of women behind you?
Social media. It curates a picture of who you are to the world. That's a lot of pressure to have a lifelong brand, particularly as we learn, evolve and change over time. Having an early career that wasn't posted all over the web provided my generation with a bit of insulation to stretch, try things and fail with a little less transparency and historical record on the internet.

This generation of women is presented with so many options and media outlets telling you who and what you should be. There's always more you could do, places you could go, and ways to contribute. Trying to fulfill someone else's image of what you should be rarely turns out well. I encourage you to be you; try lots of things and continue in the direction of what positively challenges and fulfills you.
What was your dream job as a kid? Why?
To be an architect. I was (and still am) in awe of places like the Great Pyramid of Giza, the Getty Center in Los Angeles and the Coliseum in Rome. I wanted to build amazingly beautiful buildings that would stand the test of time and be places that millions of people would gather, setting the tone for their interactions.