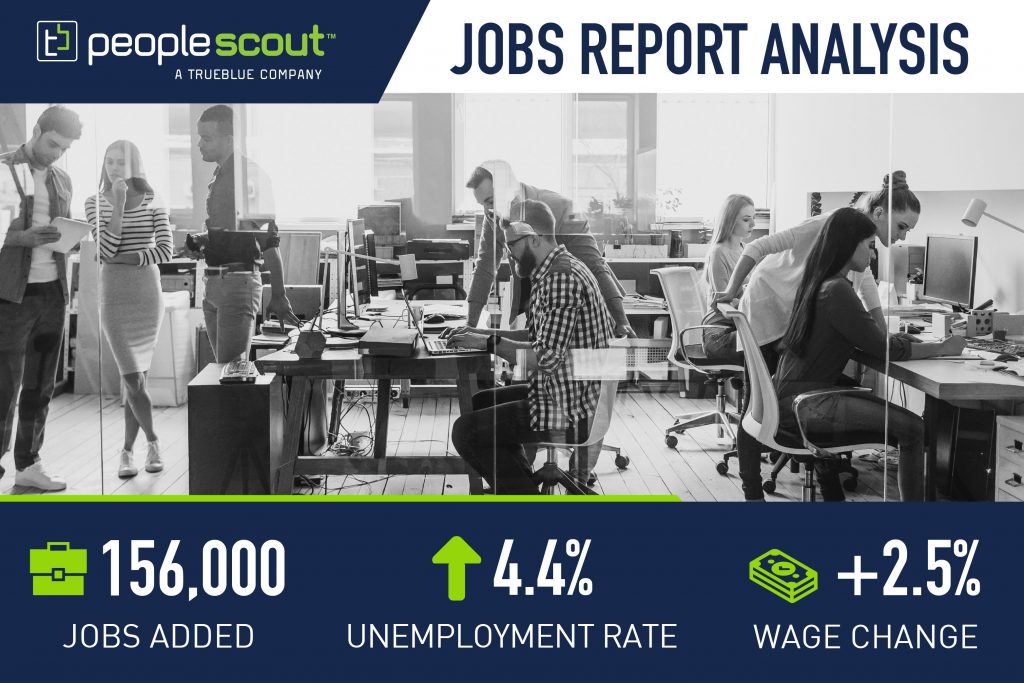 The Labor Department released its August jobs report with slower than expected job growth and a slight increase in the unemployment rate.
The Numbers
156,000: The U.S. economy added 156,000 jobs in August
4.4%: The unemployment rate increased to 4.4 percent
2.5%: Wages increased 2.5 percent over the past year
The Good
Rather than good or bad, a lot of the news in the August jobs report falls somewhere in the middle. After the strong numbers in July's jobs report, the August numbers are more middle of the road. According to the Wall Street Journal, both the job gains and unemployment rate were disappointing according to economists' projections. However, Marketwatch reports that the numbers still point toward a strong economy, and hiring numbers typically dip slightly in August.
The Bad
The weakest point in the jobs report again this month is the 2.5 percent wage growth. The fact that wage growth remains anemic despite consistent hiring and a low unemployment rate remains a bit of an economic mystery, according to the New York Times. Marketwatch reports that wage gains typically run 3 percent to 4 percent at this stage of an economic recovery. However, economists say there may be a number of factors holding wage gains down to 2.5 percent, including the retirement of highly-paid baby boomers and underemployment that's still slightly higher than before the Great Recession.
The Unknown
The biggest unknown in the August jobs report is the impact of Hurricane Harvey. According to Business Insider, the hurricane happened too late in the month to be captured by government surveys. The impact will likely show up in unemployment filings over the next few weeks. In a separate article, Business Insider reports that Harvey will likely impact jobs reports over the next few months, distorting numbers for unemployment, job creation and even wage growth. Economists predict the impact will be fairly localized to Texas, but if people are displaced by the hurricane, like many were after Hurricane Katrina, the impact could spread to other cities.
The September jobs report will likely show the first signs of Harvey's impact, as the Labor Department may revise some of August's numbers, and the predicted spike in unemployment claims will likely occur. We'll have our analysis of September's jobs report when it comes out next month.