The Labor Department released its July jobs report with higher than expected jobs numbers and an unemployment rate that returned to a 16-year low.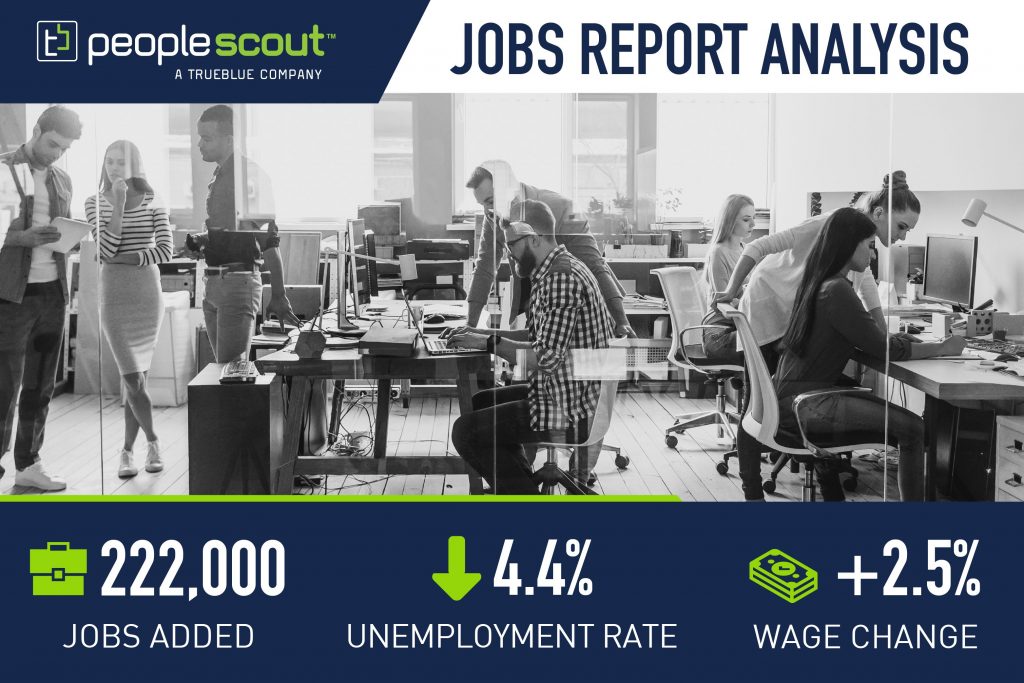 The numbers
222,000: The U.S. economy added 209,000 jobs in July
4.4%: The unemployment rate fell to 4.4 percent
2.5%: Wages went up 2.5 percent over the past year
The good
The 209,000 jobs added in July is good news for the economy. According to the Wall Street Journal, this number is above the yearly average and shows that the economy is nowhere near slowing down as some had feared earlier this year. CNBC reports that the job growth exceeded economist expectations for the month, and most of the gains came in bars and restaurants, business and professional services and healthcare. Even retail, which has been an economic weak spot, showed some modest job gains in July.
The 4.3 percent unemployment rate is another positive, falling back to May's 4.3 percent, the lowest unemployment rate in sixteen years. Last month the unemployment rate rose .1 percent, which economists attributed to more people entering the workforce. However, the Wall Street Journal reports that the difference between June's unemployment rate and July's unemployment rate is only a rounding difference, and the unemployment rate is essentially unchanged.
The bad
There is a lot of good in this jobs report, but the weakest point is the 2.5 percent wage growth, which has been a common theme throughout mid-2017. Wage growth has remained around 2.5 percent even though Marketwatch reports that wages typically rise 3 percent to 4 percent when the economy is running at full throttle.
The unknown
The question for economists in this report is why wages are only showing modest growth when other signs indicate that the labor market is tightening. According to Marketwatch, it could be a number of factors, and likely a combination of low productivity, global competition and a reluctance of Americans to change jobs after the Great Recession. The New York Times reports that the slow wage growth may cause the Federal Reserve to tighten monetary policy more quickly.
We'll have our analysis of the August jobs report when it comes out next month.