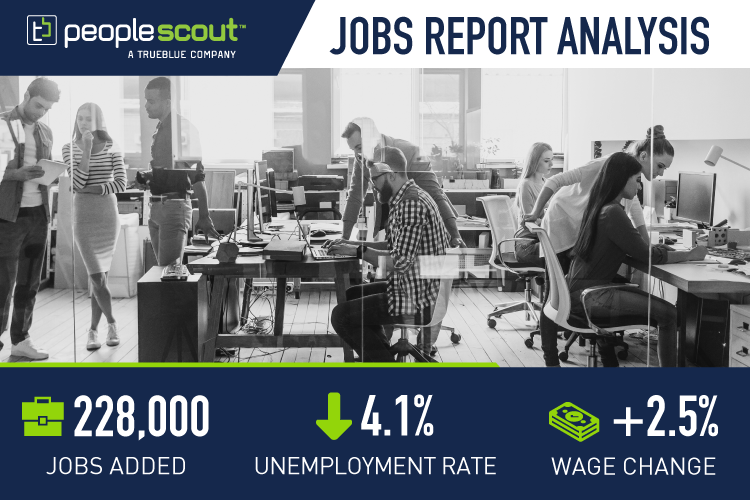 The Labor Department released the November jobs report with higher than expected job growth and an unemployment rate remaining at a record low.
The Numbers
228,000: The economy added 228,000 jobs in November
4.1%: The unemployment rate remained steady at 4.1 percent
2.5%: Wages grew 2.5 percent over the last year
The Good
Both the job growth and unemployment rate signal a strong economy. The Wall Street Journal reports economists anticipated job growth of 195,000, so the numbers surpassed expectations. This is also the first jobs report since hurricanes Harvey and Irma that doesn't show significant impacts from the two storms. The 4.1 percent unemployment rate remained unchanged from last month and is the lowest since December 2000. However, job creation is still slightly behind the pace of 2016.
The Bad
The weakest point in the November jobs report is the continued sluggish wage growth. The 2.5 percent increase has remained steady throughout most of 2017 despite a consistently dropping unemployment rate. According to the New York Times, economists have been expecting wage growth to pick up with falling unemployment, but so far that hasn't happened. However, other economic indicators suggest that increased wage growth may be on the horizon.
The Unknown
The biggest unknown in the November report is the consistent question surrounding wage growth. Marketwatch suggests that the skills gap may be partially to blame because in highly skilled positions raising wages doesn't create qualified applicants and employers "aren't willing to pay for skills that people don't have." While the rest of the jobs report shows a strong economic picture, wage growth will be the number to watch.