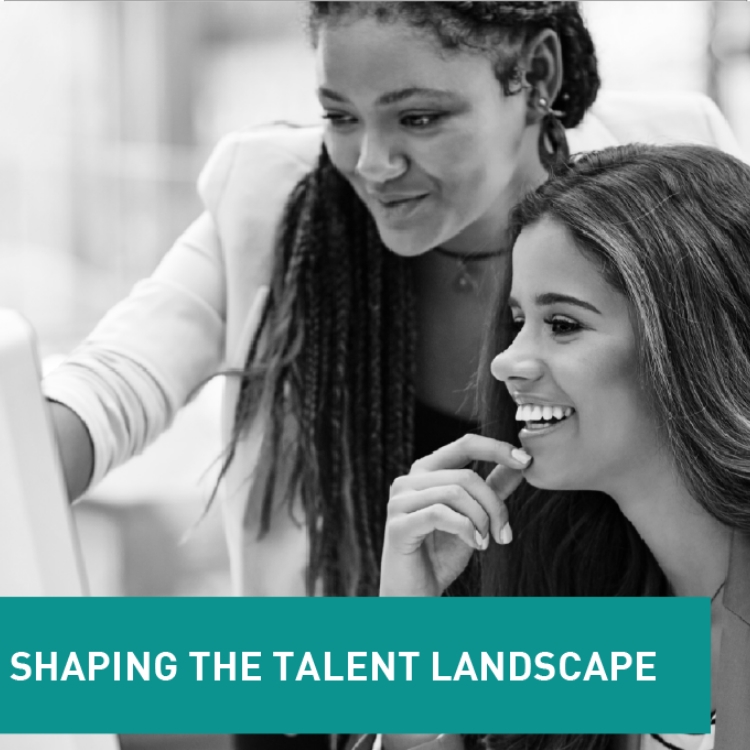 Download our ebook, Seven Tech Trends Shaping the Talent Landscape

The shifting technology landscape impacts every industry, and new developments are already transforming talent acquisition. Chatbots have gone from an interesting novelty to a method of conducting interviews. Driverless cars once seemed improbable, but their inevitability is already building a new class of in-demand candidate. The possibilities are endless when it comes to how emerging technologies can influence the talent acquisition industry.

Technology is getting smarter and touching more parts of our lives – through computers, smart phones, watches and even devices on our countertops. Candidates are more connected than ever before, and that has changed their expectations when it comes to their job search. They expect to be able to complete the entire application process on mobile devices, and they expect it to be fast. Technology has changed our attention spans, and organizations need to stand out to attract the right talent. Considering the tight talent market, if companies want to hire the best candidates, they will need to meet and exceed those candidates' expectations.

In our ebook, learn more about these seven trends:
Artificial intelligence
Deep learning
Virtual assistants
Predictive analytics
Neuroscience
Internet of things
Driverless cars
With 13 new recruiting technologies launching each week, it's important to watch trends to see how they can successfully fit into talent acquisition industry. At PeopleScout, we're dedicated to finding the best technologies in order to create a world-class experience for candidates and our clients.

"It is extremely important for everyone in talent acquisition to stay on top of the technology trends, but the most important thing is to keep your potential candidates at the forefront of your considerations," said Allison Brigden, PeopleScout's global leader of innovation and support. "Making the candidates' part in this process effortless will be the competitive edge."

Download our ebook, Seven Tech Trends Shaping the Talent Landscape