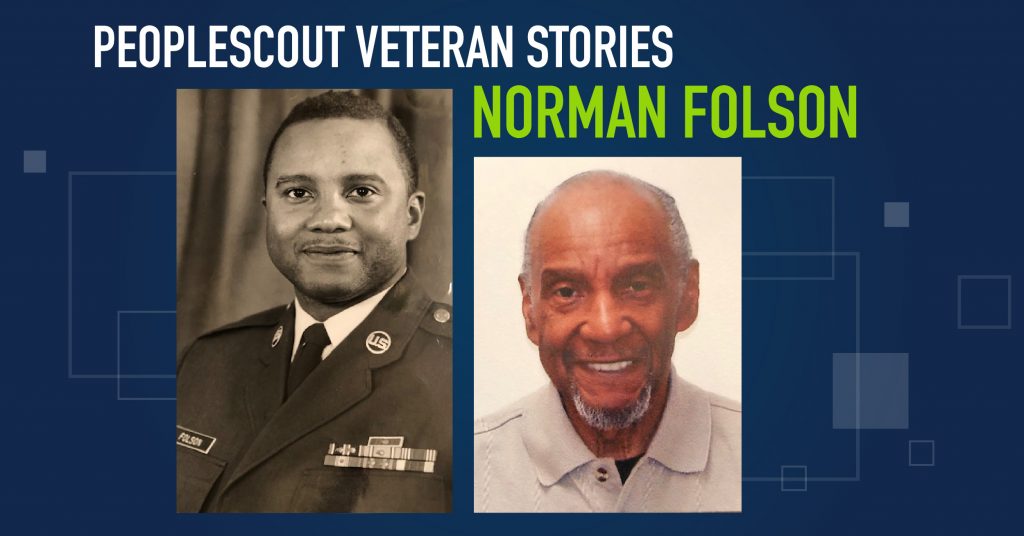 Norman Folson served in the U.S. Air Force for 23 years. He joined right after the Korean War, serving in Vietnam and at Thule Air Base, just 947 miles from the North Pole. He flew President Lyndon Johnson's presidential vehicles, and he also flew fallen service members home from Vietnam. During the last five years of his service, he worked as a recruiter for the Air Force in Detroit.


Then, Norman spent 20 years as the Assistant State Director for Veterans Services for the Department of Michigan Veterans of Foreign Wars before retiring a second time. Because retirement doesn't stick for Norman, he got a job with Aon and joined PeopleScout when his division was acquired.


Now, at 83-years-old, Norman works on the TSA assessments team. A member of the Detroit chapter of the Tuskegee Airmen, VFW and Disabled American Veterans, Norman says he's still at PeopleScout because he loves working. Since recruiting for the Air Force, every job he's had has been about people. With PeopleScout, he gets to meet a lot of people and make a difference in their lives. In the years he's been at PeopleScout, Norman has also helped guide other service members through the transition to civilian work.


"Helping these guys and girls means something because you can see them down the line — being successful whether they stick with the job we recruit them for or move to another job," he says. "We give them a start."


As for retirement, Norman says he keeps trying it, and at some point, he'll get it right.