The Association of American Medical Colleges has projected that by 2030 there will be a shortage of between 42,600 and 121,300 physicians. This shortage will include both primary and specialty care physicians. Despite the looming shortage, hospitals and healthcare systems are increasingly investing in physician recruiting. Three-quarters of healthcare organizations surveyed by independent consulting firm Sullivan, Cotter and Associates said they plan to increase the number of employed physicians in the coming year.
To attract and hire good candidates in a high-demand hiring environment, healthcare organizations need to create an outstanding physician recruiting strategy. In this post, we explore proven tactics healthcare organizations can implement to recruit and retain top physician candidates.
Make the Candidates' Experience the Heart of Your Physician Recruiting Process
The physician recruiting process requires tremendous time and effort, great attention to detail and timely ongoing two-way communication between candidates and employers. Because of the time-intensive nature of the process, poorly executed physician recruiting is expensive.
In a candidate-driven talent market—especially so for physicians—it is important for you as an employer to make a good impression on the candidates you are pursuing. To ensure success when recruiting physicians, healthcare organizations need to roll out the red carpet for candidates and provide them with an extraordinary candidate experience.
Communication
Communication is the cornerstone of great candidate experience. To build strong relationships, recruiters should work to understand the physician's needs and wants. When contacting a candidate, a recruiter should open a dialog about what motivates them and work to identify issues and concerns they may have.
Transparency
Organizations should also make it easy for candidates to evaluate their organization to shape their views and impressions early and accurately. To help facilitate this, a physician recruiter can leverage innovative recruitment technologies and techniques such as video interviewing and virtual office tours can engage candidates in new ways and help your organization leave a lasting impression.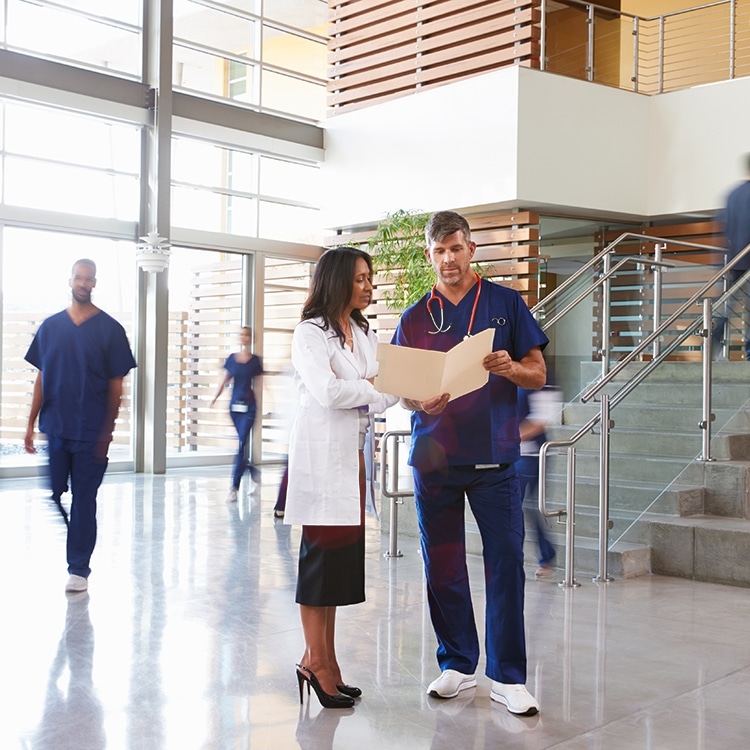 Interviewing Candidates
The interview is not only an ideal way to further assess a physician's fitness for a position, but also an important chance to "sell" your job offer.
Wherever possible, relate what you do to the interviewee's medical background and previous clinical experience. One of the easiest ways to do this is to ask candidates why they want to work for you and use their reply to tailor your response, highlighting the parts of the job that may appeal most to them.
Technology can help with interviewing as well. Automated interview scheduling can save you time and video interviewing can be used to conduct real-time interviews with physicians in different locations or to pre-recorded interviews that can be watched when it is convenient for the physician recruiter.
Be Responsive
For physicians, a typical day on the job can be hard. Often, it includes running non-stop for eight to 12 hours, being constantly interrupted, having patients demanding attention and making rapid decisions. This makes the responsiveness of your recruiters and their ability to communicate with them quickly and effectively crucial to the recruitment process.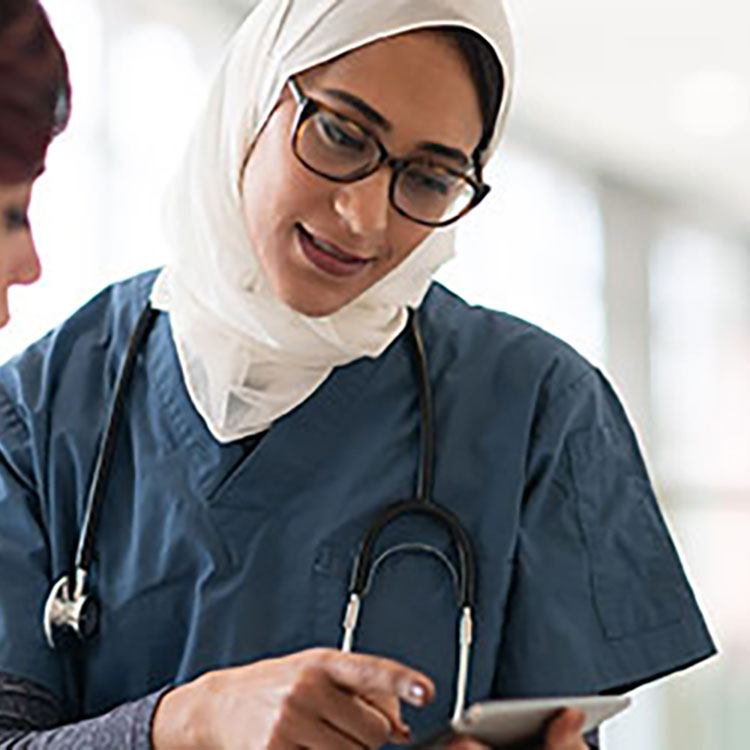 A physician recruiter should leverage technology to help them stay organized and respond quickly to candidate inquiries. Recruiters should also make sure that the next steps in the hiring process are outlined and communicated to the candidate well in advance. When done efficiently, responsive physician recruitment can reduce confusion between candidates and recruiters and cut down time-to-hire.
Include the Candidate's Family
Family concerns play a significant role when considering a new position for many physicians, especially one that may require them to relocate.
When recruiting a candidate, consider whether the location of your organization provides the candidate's spouse with professional opportunities or the candidate's children with good schools. All of those items affect a physician's decision to accept a new job offer.
If the candidate makes a visit to your hospital or clinic, include family members in the experience. Giving family members the opportunity familiarize themselves with your community can favorably influence a candidate's decision.
Physician Recruitment and Become an Employer of Choice for Physicians
An employer that offers a positive work culture and environment not only attracts great candidates but also increases the chance of retaining them.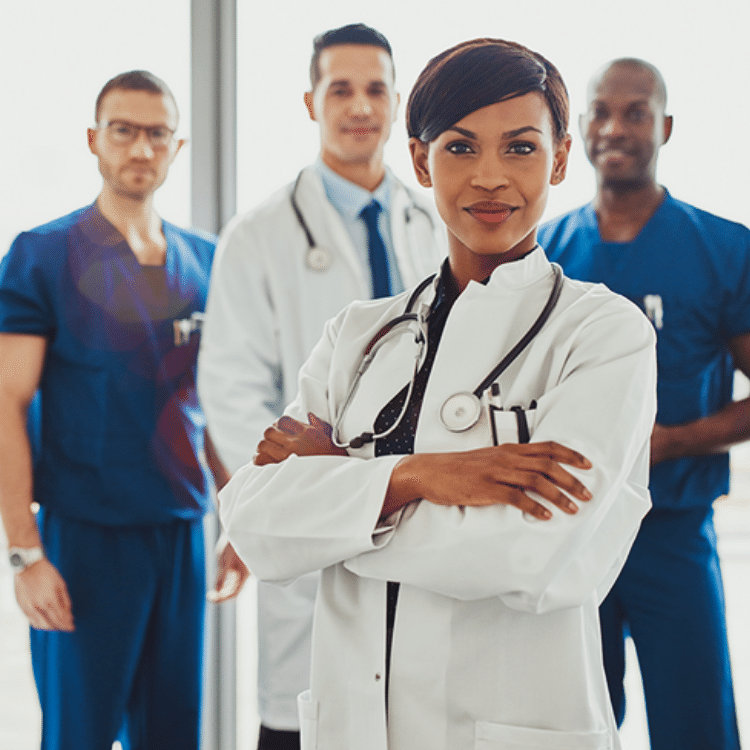 Becoming a healthcare employer of choice means that physician applicants are eager to work for your organization, that other healthcare workers envy your employees, you receive lots of resumes from eager candidates and that your best employees are likely to remain with your organization throughout their careers.
What is a Healthcare Employer of Choice?
Healthcare employers of choice are motivated by the well-being of both employees and patients. An employer of choice clearly differentiates between themselves and competitors in key benefits, such as life insurance, disability, paid time off and retirement, as well as certain physician-specific benefits, such as continuing medical education expenses, licensing and medical malpractice insurance.
Schedule Manageable Workloads
Organizations that want to become an employer of choice should try to make sure that physician workloads are manageable to prevent physician burnout. This can be done by reducing the number of patients they see during a shift to ensure physicians have ample time to sit down with patients and families to discuss treatment and post-discharge care.
Work-life Balance and PTO
For many physicians, work-life balance can seem like more a work-life puzzle. The healthcare field can make trying to fit in time for family and friends, hobbies, or any other activity that occurs outside of work difficult.
It is a daily struggle. For some, the struggle leads to stress, which leads to a lack of motivation. A large part of your physician recruiting and retention strategy should revolve around providing candidates with favorable or flexible scheduling and a healthy amount of PTO time to show that your organization is committed to a healthy work-life balance.
Clearly Communicate Your Benefits Package
In order to appreciate the benefits your organization offers, candidates need to be clear on the options that are available to them. If your organization provides the opportunity to earn bonuses based on performance, a partnership track or retirement benefits, make sure that your recruitment messaging communicates those benefits clearly.
Sometimes employees can be hesitant to use some of the perks provided by an organization. It is essential that your workplace culture encourages your employees to use their benefits.
Next Steps For Physician Recruiters
Every physician views career success differently, and one of the keys to effective physicians recruitment is discovering what motivates them. Some physicians may be fresh out of residency and concerned about paying back student loans while others might be seeking the prestige of a leadership position or teaching opportunities. Find out what success means to your candidates and discuss how you plan on helping them achieve it.