Whether your organization is looking to outsource some, most or all portions of your talent acquisition program, a recruitment process outsourcing (RPO) partner can help you.
So, how do you find an RPO partner? While there are plenty of roads you can take on your journey to finding the right RPO partner, the request for proposal (RFP) process is one of the most popular and effective methods.
In this article, we will outline the case for RPO and guide you through the RPO RFP process to prepare your organization before embarking on your hunt for an RPO partner.
Getting Started on Your RPO RFP Journey
The first step in your RFP journey should be envisioning your organization's ideal talent acquisition future. Then, ask yourself this question: How will outsourcing my organization's talent program help reach this idealized future? The goal of this exercise is to get a clearer understanding of where your talent program is today, and where you want it to be in the coming years.
How an RPO Partner Can Help Improve Your Talent Program
For the recruiting process to work best, you need to have a reliable flow of top-tier candidates. Three of the ways an RPO partner can help you build and maintain a talent program that produces continued recruitment success include:
Sourcing Hard to Find Talent — Skills shortages and talent gaps have made sourcing talent an increasingly specialized field. An RPO partner can help proactively search for qualified candidates for current or planned job openings.
Talent Technology Support — Talent technology changes rapidly, from your applicant tracking system (ATS) to your candidate relationship management (CRM) system – plus evolving AI, machine learning and recruitment marketing tools. An RPO partner has experience working with multiple talent technology tools and can help you analyze and capture sophisticated recruitment data. They may also provide proprietary talent technology, like we do at PeopleScout, that can align with your existing systems.
Recruitment Scalability and Flexibility — An organization's talent needs are rarely static; they often fluctuate due to internal and external factors. An RPO partner can scale its recruitment teams to support your business strategy, without increasing your in-house talent acquisition headcount.
Assessing Needs Prior to RFP
The next step in the RFP process for RPO is assessing organizational needs and outlining a definition of success for your talent acquisition outsourcing engagement. Establishing needs and goals prior to sending out an RFP to potential RPO partners provides you with an opportunity to build a consensus within your organization, solidify key stakeholder support and give you something to go back to after an engagement is completed.
Your needs analysis will also help you avoid being swept away by grand vendor presentations and make your decision much more objective and aligned with your defined organizational needs.
As an example, imagine you are looking to procure a new talent technology platform. Your needs assessment process would begin with a discussion about what you would gain through adopting a new platform. In this case, you may look at your organization's overall competencies regarding talent technology such as:
Do you have internal resources dedicated to talent data expertise and stewardship in managing candidate data?
Do you have a need for enhanced digital recruitment marketing capabilities?
Will you need to integrate your current internal technology systems and dashboards with a new platform?
Are you in need of strategic consulting and advice bundled in with the platform or do you have internal resources who can learn and manage a new system?
Your goals in this situation may include:
Enterprise-wide adoption of new talent technology
Improve talent metrics reporting and applicant tracking
Automation of the sourcing process
Improve time-to-hire
Improve candidate engagement and communication
Your needs assessment questions and goals will outline how you structure your official RFP, so be sure to plan them in detail. Your needs assessment will pay off before the first vendor responses, as your RFP will have a better representation of what you are looking for from outsourcing.
RPO Partner Relationships: Defining Your Stakeholders
Deploying a successful RPO solution requires more than a relationship between hiring managers and the RPO partner's recruitment team. The internal relationships between the drivers of the RPO engagement and other stakeholders at your organization will affect the success of your RPO partnership.
To gain internal support for an RPO engagement, it is essential to involve the right stakeholders from the beginning. To make sure the process runs smoothly, you should develop a plan that formalizes how each stakeholder will be involved in making the RPO RFP process a success.
When determining the stakeholders, you typically include:
CHRO
CFO
Senior business line leaders
Front line management/Hiring managers
HR leaders
TA leaders
Determine Your RFP Timeline
After assembling your team, bring everyone together to establish a timeline for the RFP process. The timeline should align with your organization's goals and deliverables for the project — including when you want the solution implemented by.
Key items on your timeline include:
RFP launch date
Due date for questions from vendors
The date answers will be provided by your team
Due date of the RFP
Announcement of finalists
Date of finalist presentations
Final award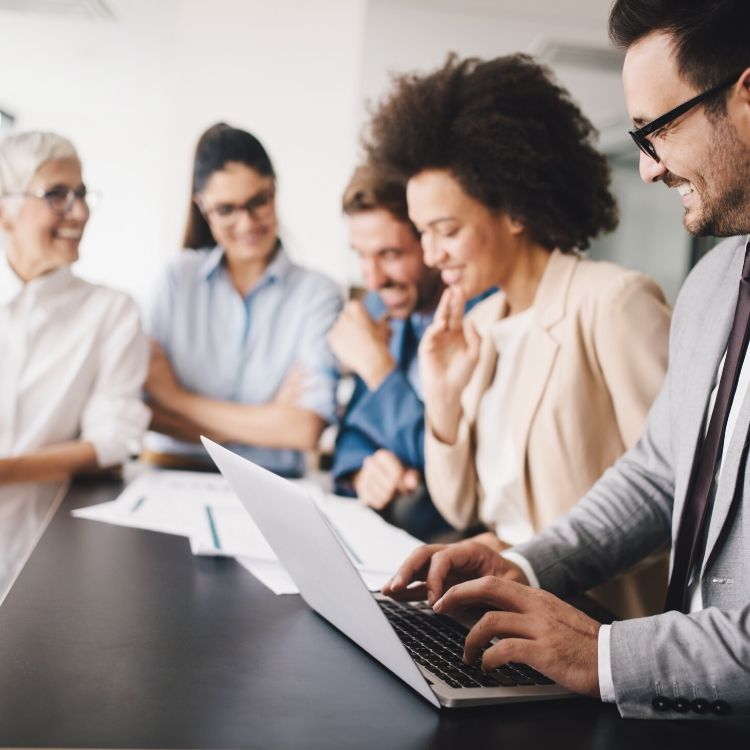 Your RFP timeline should include not only the due date for proposals but also due dates of when a contract must be signed and when work should begin.
Developing Your RFP Document
Developing your RFP document should start with creating an outline. This outline can be as detailed as you want to make it. At a minimum, you should make a structured list of the sections you want to include in the final RFP, as well as the order in which they will be presented.
If you and your team conducted a needs assessment, gathered stakeholder input and have a timeline set, you have already done the groundwork. If you skip these early steps, it can lead to a lot more work in the end.
Finally, you need to edit the RFP document you and your team have created, as typos and misspelled words throughout the RFP look unprofessional. According to Tom Sant, CEO of The Sant Corp., which develops software for generating RFPs, typos in an RFP are one of four things that frustrate vendors. The other three are "RFPs that are disorganized, RFPs that ask redundant questions, and RFPs that have contradictory requirements," Sant says.
The Bottom Line: Finding the Right RPO Partner
Finding the right RPO partner will help your organization gain a competitive advantage in talent acquisition by providing industry-specific hiring expertise and increasing your recruiting bandwidth.
This is why constructing a thorough RFP that carefully addresses your organization's talent requirements and expectations of the engagement is a valuable weapon in the RPO selection process.