Soft skills matter. For hiring managers, an age-old dilemma persists. Two ostensibly qualified candidates interview for the same position, but only one can be hired. This may seem like an ideal situation a hiring manager. However, it's still a dilemma, and dilemmas demand solutions.
When choosing between two seemingly equal candidates, organizations are now prioritizing "soft skills" as the key differentiator. In fact, in LinkedIn's Global Talent Trends report, 92% of talent acquisition professionals reported that soft skills are equally or more important to hire for than hard skills. And, 89% said that when a new hire doesn't work out, it's because they lack critical soft skills.
In this article, we define and explain the importance of soft skills in the workplace and how organizations can best assess candidates for them during the hiring process.
What Are Soft Skills?
Soft skills are a combination of people skills, social skills, communication skills, character or personality traits, attitudes, career attributes, social intelligence, and emotional intelligence quotients that enable employees to navigate their environment, work well with others, perform well and achieve their goals with complementing hard skills.
Key soft skills include:
Communication (both listening and speaking skills)
Work ethic
Teamwork
Leadership qualities
Time management
Decision making
Conflict resolution
Critical thinking
Networking
Empathy
Problem-solving
Because soft skills are unquantifiable professional attributes, it can be difficult for hiring managers and others involved in the hiring process to assess them in potential hires, making them an important but elusive set of skills to look for.
Soft Skills in The Workplace Are in Demand
Soft skills in the workplace are becoming increasingly important as organizations look to add additional value to their business. A study conducted by Wonderlic found that 93% of hiring leaders stated that soft skills are an "essential" or "very important" element when making hiring decisions. What's more, many employers reported that soft skills are more important than tech skills.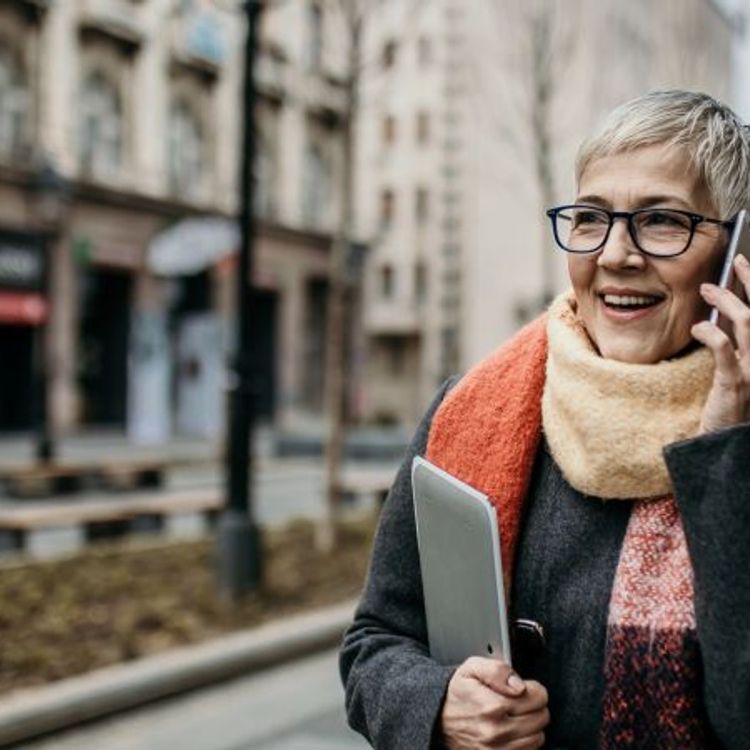 The Wall Street Journal reports, "Competition has heated up for workers with the right mix of soft skills, which vary by industry and across the pay spectrum—from making small talk with a customer at the checkout counter to coordinating a project across several departments on a tight deadline."
According to a National Association of Colleges and Employers survey, employers emphasized leadership and the ability to work in a team as the most desirable attributes when recruiting recent college graduates, ahead of analytical and quantitative skills.
Burning Glass analyzed millions of U.S. job postings and found that one in three skills requested in job postings is a "baseline" or soft skill. "Even in the most technical career areas (such as information technology, and healthcare, more than a quarter of all skill requirements are for baseline skills,"
Talent with the right soft skills is scarce. In fact, LinkedIn's Workplace Learning Report cited soft skills as the top training priority and 59% of U.S. hiring managers believe it's difficult to find candidates with the right soft skills.
Soft Skills in The Workplace And Organizational Outcomes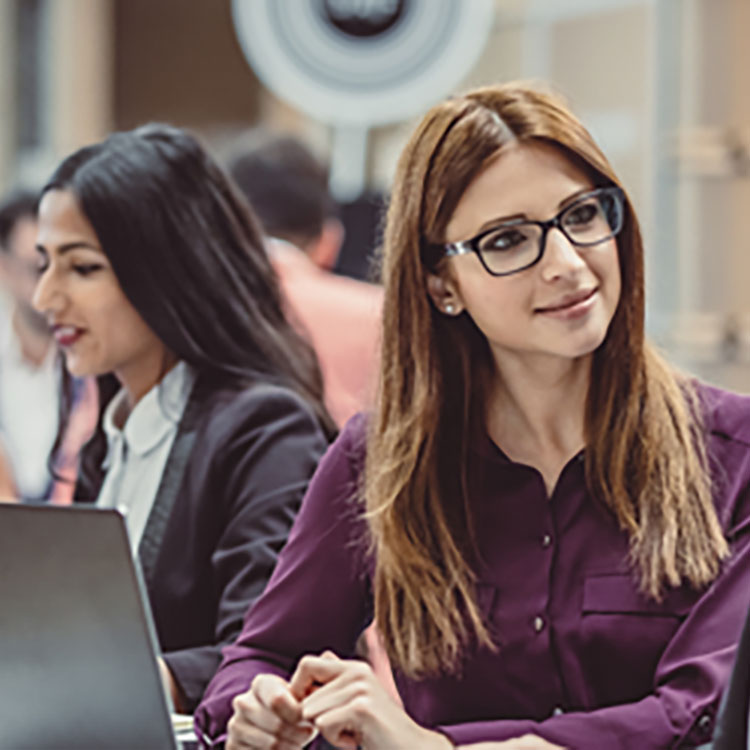 Creative and Critical Thinking
Employing a workforce of creative and critical thinkers is essential for introducing fresh ideas, services and products. In fact, creative and critical thinking skills were ranked second and third on the World Economic Forum's top skills employees will need to thrive in the fourth industrial revolution.
As artificial intelligence and automation in business evolve, creative and critical thinking skills will be increasingly needed to complement the capabilities of machines.
However, creative and critical thinking skills are in short supply. According to a report from the Society for Human Resource Management, 84% of HR professionals stated they found a deficit of key soft skills including creative and critical thinking among job candidates.
Teamwork and Communication
Teamwork and communication are weak points for many organizations, and it's causing performance and productivity challenges. Gallup's State of the American Workplace report found that the majority of employees "believe that their organization's project performance would improve if their teams worked more collaboratively."
What's more, another Gallup report discovered that teamwork and good communication is a key soft skill for helping B2B organizations solve their top challenge of creating organic growth.
Successful collaboration is strongly related to good communication skills. Communication skills include actively listening to colleagues and willing engagement in conflict resolution to mitigate the effects of miscommunications as well as keeping projects and organizational initiatives on track.
Compassion in Leadership
Compassion is an important aspect of good leadership. Teams thrive when the members trust that their leader cares about them. Research shows that organizations with more compassionate leaders excel at collaboration – already identified as a key soft skill in the modern workplace.
According to an article in the Harvard Business Review authored by Rasmus Hougaard, Jacqueline Carter and Louise Chester, "Of the over 1,000 leaders we surveyed, 91% said compassion is very important for leadership, and 80% would like to enhance their compassion but do not know how."
Compassion is a pre-requisite for effective communication and other soft skills in the workplace that enhance interpersonal relationships in the workplace, which are essential to maintaining workplace cohesion.
Assessing Candidates
Ask Behavior-Based Interview Questions
Interview questions that are behavior-based can help organizations more easily identify the soft skills possessed by the candidate, especially for technical roles where questions are more hard skill-based. They can provide a look into how they respond in certain situations or to various challenges.
Instead of questions starting out with, "do you" interviewers should try starting out with, "what are your thoughts on" or, "how would you?"
Examples of behavior-based questions to ask candidates applying for more technical positions:
Ask how they usually develop relationships with coworkers and supervisors
A problem they solved in a creative way or unique way
A time they had to deal with someone who was difficult
Ask them to describe their ideal work environment and method(s) of communication
Ask them to share a time they needed help or guidance on a project and how they went about asking for it
Ask them to share a time they had communication problems with their manager or coworkers. How did they handle the situation and their colleague's responses?
Also, ask candidates how they think their soft skills will help them in the role they are interviewing for. Their answers can reveal how well they understand the nature of the position and its requirements.
Communication Skills
Good communication skills are a prime indicator of whether or not a candidate will make a good fit within an organization. A huge part of communication involves listening. During an interview, observe whether or not the candidate is listening and paying attention to the interviewer. Are they interrupting the interviewer? Are their eyes glazing over?
Verbal cues are also an important part of good communication. For example, when asking a candidate about a previous career challenge, did they use "I" or "we" more often? This will give you a chance to see if the candidate is a team player and whether or not they take or gives credit where it is deserved.
Also, be sure to observe whether or not the candidate asks you any questions about the company.
Check With References
Reference checks are essential in corroborating and verifying information about a candidate's work history and experience. A candidate's job references can also provide a candid window into the kind of person they are at work.
A SkillSurvey study found that, when asked, job candidates' coworkers give feedback on soft skills for reference checks, while managers focus on tasks related hard skills. So, when checking references, it may be beneficial to assess a candidate's soft and hard skills based on their relationship to the reference.
During the reference checking process, it may be helpful to ask a candidate's coworkers questions about the soft skills of the potential hire including:
Did the candidate get along with their coworkers and management?
Tell me what it's like to work with the job candidate.
What advice can you give me to successfully manage the job candidate?
What else do I need to know about the job candidate that I didn't already ask?
Employees are unlikely to vouch for someone who would make an unpleasant coworker, so ask them for a thoughtful assessment.
Soft Skills in The Workplace Will Always Matter
Today's business landscape is about communication, relationships and presenting your organization in a positive way to the public and potential employees. Soft skills in the workplace allow organizations to effectively and efficiently use their technical skills and knowledge without being hampered by interpersonal issues, infighting and poor public and market perceptions.
Recruiting for the right blend of soft skills takes a measured and strategic approach. It also requires an investment of time, patients and gut instinct. Make sure to think carefully about how you can learn more about your candidates as humans interacting with other people.