Modern workforce management has evolved. Increasingly, organizations are leveraging a multi-channel approach for sourcing talent to extend the reach of both their internal and external workforce. In fact, evidence of this trend can be seen in a survey conducted by the MIT Sloan Management Review, which found that 87% of global executives included some portion of external workers (contingent workers, contractors, freelancers and statement of work [SOW] consultants) when considering their workforce composition.
And, because employers are leveraging multi-channel sourcing strategies, workforce management programs are more complex – thereby resulting in the need for new strategies, proven methodologies and enhanced levels of service from outsourced providers. So, in this article, we'll discuss how a Total Workforce Solution (TWS) can help your organization by providing a holistic approach to total talent management through enhanced strategic capabilities; precise and up-to-date workforce information; and greater visibility into the multi-channel workforce.
What Are Talent Channels?
A talent channel is a managed and repeatable source of talent and may include anything from a job board to staffing vendors and college campuses. Essentially, a talent channel is a dependable path that leads job-seekers to your open positions.
Just as marketers utilize a variety of marketing channels and techniques to acquire customers, talent professionals likewise need to utilize various talent channels to attract prospective job candidates. And, while there are a host of recruitment channels and platforms to choose from, below we've outlined some of the most common and effective sources:
Job Boards: Job boards (including generalist and specialist websites) – where recruiters and organizations post open positions – have long been a source of candidates. More recently, job aggregators like Indeed have provided an alternative platform where job-seekers can search and apply for jobs.
Internal Recruitment: Internal recruitment offers many benefits. For example, internal talent pools already have a wealth of knowledge about the company, the company culture and expectations. Therefore, directly sourcing and redeploying candidates who are already within the organization can also dramatically decrease time-to-hire, as well as hiring costs associated with training and onboarding.
Campus Recruiting: Campus recruiting has been a mainstay for recruiting the next generation of young talent for years. Campus recruiting involves sourcing, engaging, and hiring college talent for internships and entry-level positions, while also building a talent pipeline for an organization's future hiring needs.
ATS Database: An organization's Applicant Tracking System (ATS) is an invaluable resource for sourcing and curating top talent. An ATS offers a recruiting channel full of applicants who may not have been the best fit for one position, but who have the experience and skills needed for a current or future opening.
Events: Whether you host career events or attend networking opportunities, the power of face-to-face interactions with candidates is priceless. And, although in-person meetings have been less likely lately due to the pandemic, many organizations are still leveraging virtual events to meet and engage with candidates.
Employee Referrals: Employee referrals are an effective way to build a talent pool because they allow employees to submit candidates from their professional and personal networks for open roles. Plus, by encouraging referrals, employers can tap into a steady flow of candidates, while also providing additional opportunities for engagement and compensation for current employees.
Staffing Vendors: Organizations might also outsource certain recruitment functions to staffing vendors to curate talent pools and supply candidates. Staffing vendors help organizations with permanent placement, executive search, SOW contracting and procuring talent of all categories – both permanent and contingent.
Sometimes, a hiring or procurement manager may fill an open role from a certain talent channel and labor type simply due to historical practices or for budgeting reasons. However, a Total Workforce Solution model opens the possibilities for reassessing historic practices and identifying the most efficient labor category and talent channel to deliver better outcomes.
Why Total Workforce Solutions Are Perfect for Workforce Management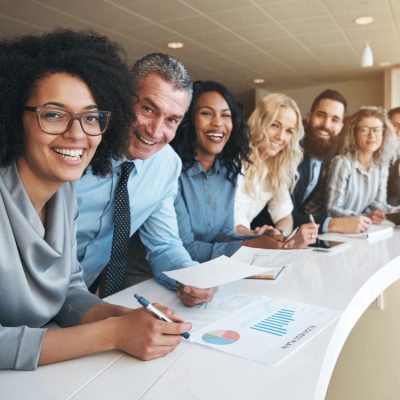 Total Workforce Solutions – also known as Total Talent Solutions and Total Talent Acquisition – are outsourced programs that blend the capabilities of Recruitment Process Outsourcing (RPO) and Managed Service Provider (MSP) programs by integrating the talent acquisition function for permanent and contingent workforces under one delivery team. By bringing together disparate talent functions under one centralized program, Total Workforce Solutions provide organizations with greater visibility for all workers, including full-time employees and contingent workers (such as temporary workers, independent contractors, freelancers and SOW providers). Total Workforce Solutions also provide a holistic view that leads to better workforce, sourcing channel, and demand management by deploying the resources, technology, and strategies best suited to improve talent and business outcomes. Specifically, a TWS offers:
Data Capture & Analysis: A TWS can take unstructured workforce management data from multiple sources and formats and create structured outputs, which create greater visibility into an organization's workforce and talent channel efficacy. This enables an organization to measure the success of each recruiting channel, as well as employer brand campaigns and staffing vendor performance.
Resource & Process Control: The right workforce management view helps ensure the right work is being done by the right type of worker. Thanks to the holistic view provided by a Total Workforce Solution, organizations can track how budgets, headcount, procurement, staffing vendors and other issues are being managed across the entire enterprise.
Talent Engagement Expertise: Understanding the talent market is key to knowing how to best attract and engage job-seekers across all labor categories. To that end, a TWS provider's ability to engage with job-seekers in both full-time and contingent sourcing channels in ways that job-seekers want to be engaged is driven by expertise in candidate experience and engagement. What's more, TWS providers also have dedicated resources to support education and adoption of the best practices among an organization's hiring managers and other stakeholders; this ensures that talent teams are engaging candidates from all talent channels in the right way.
Single Point of Contact: While procurement, HR, and talent teams each have their own methods, talent channels, and hiring objectives, each department strives to secure talent to meet their organization's business needs. Fortunately, Total Workforce Solutions can help successfully align talent acquisition strategy across each of an organization's recruitment channels by communicating between HR, recruiting and procurement teams. In this way, the TWS ensures that the right talent decisions are made for wider business goals, thereby optimizing both permanent and contingent workforces to give you a total talent view.
Workforce Management: Leveraging Talent Channels to Plan Ahead
In the dynamic talent environment created by the pandemic, employers are finding it increasingly difficult to source talent. Even so – and despite persistent hiring challenges – organizations need to be smart about the allocation of talent acquisition resources when filling roles. For example, conversations about filling open roles should begin with fundamental questions, like: What do we need to accomplish? Is the role easily managed with clearly defined goals? Is it core to the organization's long-term strategy? Does the role require a long-term commitment, project ownership and management?
Depending on the answers to those questions, you can determine whether a full-time employee or a contingent worker is the best option. And, understanding how to more effectively fill or augment talent gaps also allows teams to scale, prioritize and be nimble – each important factors in today's business climate.
Furthermore, different talent channels will have different advantages and disadvantages to consider. But, a TWS provider can provide insights by identifying all available sourcing channels, as well as assess where work needs to be done and what skills are needed to get it done. Then, from this evaluation emerges a talent strategy that taps into available candidates from across an organization's recruitment channels – which then provides a high level of precision for getting the work done with the highest-quality output at the most cost-effective rate.
Candidate & Hiring Manager Experience
In talent acquisition, the human element matters. Specifically, an empowered experience on the part of workers who feel they have access to more opportunities can help boost an organization's employer brand across its talent channels, as well as among job-seekers and the general public. At the same time, a positive experience for a hiring manager who has access to all talent types equates to higher engagement from the manager, including an increased commitment to sourcing talent from the right talent channels and at the right time and cost to achieve the desired goals.
Furthermore, the traditional employer brand is built on the idea of the employee value proposition that seeks to answer, "Why would this company be a great place to work?" And, to appeal to the growing, flexible workforce, the concept of the Assignment Value Proposition (AVP) is gaining ground as a fundamental brand component to support cases in which an organization needs to sell the value of the project just as much as the strength of the business itself. Add to this assignment value the idea that an organization provides many ways to work – through traditional employee roles or flexible assignments – and the result is a reputation that appeals to professionals of all working preferences.
Fortunately, a TWS provider can help you create compelling employer value propositions across your talent channels so you can attract the right mix of external workers and traditional employees. In particular, a TWS provider will have discussions with your team to consider the following in relation to messaging:
Work: Role versus project type and required necessity of skill; core versus non-core
Speed: Time to fill, time to contract, time to productivity and leveraging known relationships to reach candidates
Cost: Expected tenure of salary plus benefits or rate; or pay rate plus mark-up or deliverable and milestones
Worker Engagement: Classification preference or mandates, talent motivation, and talent communication
This discussion will provide you with insights into delivering precise and sophisticated messaging to job-seekers regardless of talent channel, as well as create better recruitment marketing for talent sourcing, engagement and management activities. Moreover, a TWS provider with a firm understanding of your workforce needs that is supported by the right talent technology and committed to continuous improvement will bring the value of a holistic view into your talent channels and workforce strategy. As a result, your organization will be able to make better data-driven decisions and broaden your choices from a single note to a full orchestra of talent options. While the journey takes time and dedication, the effect of this approach – in terms of access to talent, speed of engagement, cost control, and alignment of talent and business strategy – makes the effort essential for growth in today's competitive global business environment.