Increasingly, organizations are harnessing the talents of contractors and temporary employees to augment their current workforce, respond to rising talent demands, staff large strategic projects, add new skills and expertise to their teams and accelerate growth.
The rising trend of contract labor is a global phenomenon. According to an Oxford Economics survey, 61% of executives reported an increase in the usage of contract labor to meet business objectives. What's more, according to CareerBuilder's Annual Jobs Forecast, 47% of employers are looking to hire part-time or contract workers.
It is not just organizations getting in on the contractor market, more and more professionals are opting to work as "free agents". In fact, according to a Bureau of Labor Statistics report, 79% of independent contract employees preferred their arrangement over traditional employment.
While there are many types of freelance, SOW, consultant, temporary and contingent workers in a multitude of settings, in this article, we focus on the proper classification and management of independent contractors.
Co-Employment Risks and Considerations Associated with the Use of Independent Contractors
Leveraging the skills of independent contractors may provide many significant benefits, such as no income tax withholdings, no employment taxes, fewer employee liabilities and increased workforce agility. However, improper management and classification of independent contractors can result in co-employment and compliance issues.
What is Co-Employment?
When a contract employee has two employers whom both have potential legal responsibilities to them, that relationship is known as co-employment. Co-employment situations are common when independent contractors are hired through a staffing vendor because both the vendor and its client can claim an employer-employee relationship with the contractor.
In most cases, the staffing vendor is called the primary employer or employer of record. Co-employment risks occur when the client, or "secondary" employer, oversteps the bounds of the contractor-secondary employer relationship. Simply put, the client exercises more control over the contract employee than the laws and regulations permit.
Organizations who overstep their boundaries run the risk of taking on the role of the employer of record as determined by the IRS's 20 Factor test. If an organization is deemed to be the employer of record, they then become responsible for all the tasks their staffing vendor has been performing.
For example, lawsuits connected to co-employment can result in an organization having to repay lost wages, overtime or benefits. In these cases, organizations may also be responsible for any associated court fees, which, since many of these cases are protracted over many years, can accrue over time.
A famous example of co-employment litigation related to hiring contract workers is the Vizcaino v. Microsoft Corp case. The court found that Microsoft failed to properly identify the roles of temporary workers, resulting in nearly $100 million in penalties.
Mitigating Co-Employment Risk
One way to avoid potential co-employment risk is to have a single point of contact for staffing vendor management. A Managed Service Provider (MSP) can act as this single point of contact. MSPs can mitigate co-employment risks by ensuring compliance and proper classification of 1099 workers. MSPs also mitigate risk related to workers themselves through conducting drug testing, background screening and skills assessments and determining worker eligibility.
Comprehensive MSP programs include pre-screening and onboarding best practices designed to drive compliance and mitigate co-employment risk and include drug testing, worker eligibility, skills assessments, wage rate, bill rate and performance ratings. Enterprise-wide independent contractor (1099) risk assessments enable MSP clients to understand their exposure and provide strategies for independent contractor replacement or migration to W-2 status when necessary. This can help alleviate the compliance concerns associated with hiring contract employees.
Managing Contract Employees
Engaging Your Contract Employee Workforce
Behavioral scientist Dr. Ashley Whillans from the Harvard Business School, who researches what makes people happy in the workplace, summarized the power of engagement succinctly: "Cash matters in people's lives, but it's not all that matters," said Whillans. "What really matters in the workplace is helping employees feel appreciated."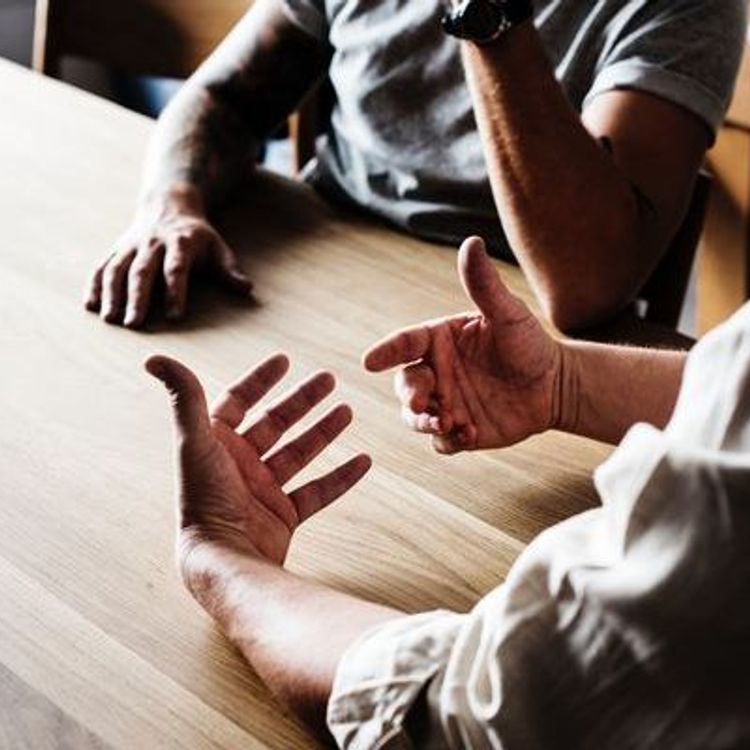 To get the best from your contract workforce, your organization needs to treat contract workers with the same respect and appreciation you give to your full-time employees. Just like any worker, contractors value the opportunity to advance in their careers and take on challenging projects. Providing contract workers with opportunities to learn and grow as professionals can keep them satisfied and happy to work for your organization, and will encourage them to extend engagements rather than seeking new opportunities.
Improve the Contract Candidate Experience
While seeking new engagements, a contractor may review multiple opportunities a day. To stand apart from the crowd, clearly articulate what makes your contract opportunity worth their time. This will make it easier for them to quickly assess whether the opportunity is a good fit and, if so, motivate them to toss their hat in the ring. For example, job postings for contract positions should be more precise and to the point. Try not to include a long list of rigid experience qualifications and responsibilities.
Contractors' hiring experience can be very different from full-time employees. Therefore, don't use the same process to recruit and onboard them. Instead, develop and employ a consistent onboarding process designed solely for independent contract workers to improve their candidate experience.
Integrating Contract Workers into Your Team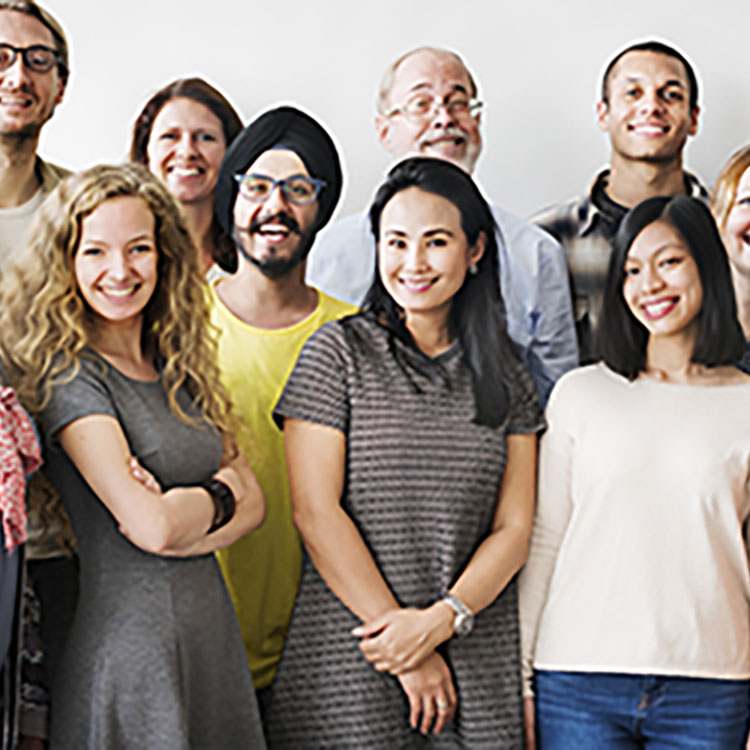 For your contract workforce to be effective, your leadership should go above and beyond to ensure that members feel welcome and are properly integrated into the larger organizational culture. A worker's hiring status should not preclude them from feeling like they are a part of the team. In other words, make sure all your contract workers know that they are valued contributors.
What's more, treating contract employees like "second class citizens" can result in bad morale, not just with your contractors, but also your permanent workforce who work beside them. Organizations can find a myriad of ways to welcome them into the corporate culture while avoiding co-employment risk such as:
Involve contractors in all relevant meetings
Include them on team email lists
Solicit their opinions and ideas for process improvement
Remember contract employees when you celebrate project milestones
Remember, contract workers have more than likely been a part of many projects and organizations across industries. So, by properly integrating them into your team you are also integrating the collected wisdom and perspectives of multiple organizations and industries.
Communication
Establishing good communication is the key to maintaining strong relationships between contractors and employers. The first step in establishing good communication is letting your contracted team members know that you are always available to answer questions and address concerns.
You should hold regular meetings with members of your contract staff to stay updated about the progress and obstacles they might be facing on projects. You can also assign each contractor a point person they can go to when questions arise, or they are unclear about their assignment.
Video calls, chat messages and emails are all great ways to keep in touch—especially if the worker is remote—but do not rely too heavily on technology to communicate; just like with your full-time employees, contract workers who work on-site like to have personal and face-to-face communications with their employer.
Onboarding Contract Employees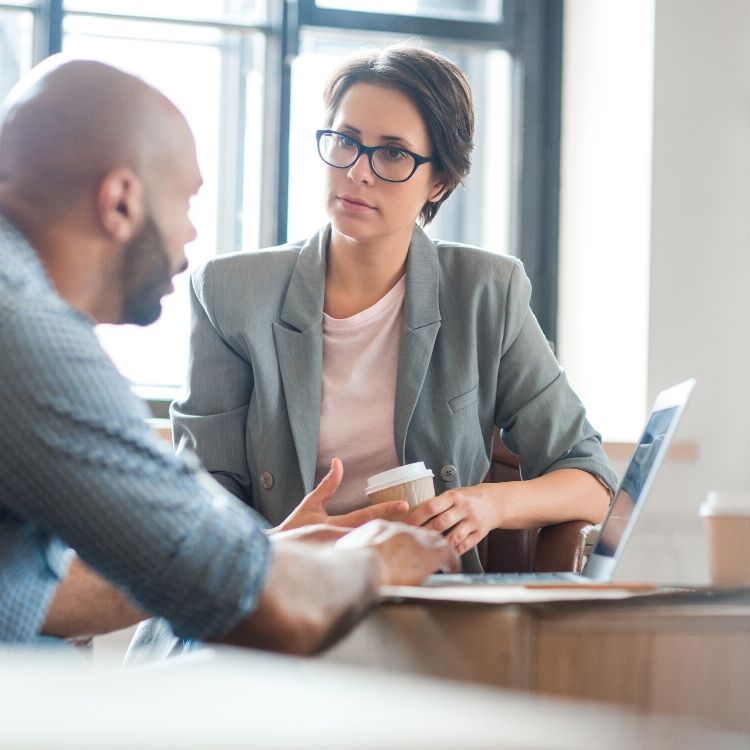 Walking into an unfamiliar office, parsing out the dos and don'ts of a new workplace, and locating the restrooms and water coolers can be daunting on the first day of a new job. So, imagine a contractor who may have to go through this process multiple times a year, as they move from assignment to assignment. This is where providing a seamless onboarding process to contract hires can help reduce the stress related to starting a new assignment and establish trust and comfort from day one.
During the contractor onboarding process, make sure you have everything prepared on a worker's first day. Security badges, equipment, office supplies and access to the information required to navigate projects should all be ready to go once they enter the door.
While the onboarding process for contractors will and should look different from an administrative perspective, it should be an equally positive experience. Every employee, once onboarded, should feel as much a part of the team as anyone. Doing so will promote trust in the workplace and will ultimately lead to more creativity and production across the board.
Fostering Relationships
Workers—regardless of employment status—are more effective and productive when they have strong relationships with their colleagues. According to research conducted by Gallup, employees who report having a best friend at work constantly perform better than employees without similar connections.
When workers respect and view their colleagues as friends, they are more likely to value each other's input and ideas and may feel more comfortable sharing their own. This mutual respect and comradery lead to better teamwork and the development of solutions based on the collective insight, wisdom and creativity of the whole team.
Early on in an assignment, introduce your contractors to each other and their full-time counterparts. During the initial meeting, encourage everyone to share their background, experience, personal achievements and interests. This can help build rapport and engender greater trust and cooperation.
Tracking and Supervising Projects Assigned to a Contract Employee
Managers who oversee contract employees do so without a formal supervisor-employee hierarchical relationship. They can specify what projects need to be done and when they need to be completed. However, they cannot dictate the specific hours that contractors work or exactly how they are to perform the work. So, to effectively manage projects assigned to a contract employee, managers need to employ a more hands-off supervisory approach.
Define your Goals, Expectations and Timelines with Your Contract Employee
Before assigning a project or task, you should discuss the goals of the project, the contractor's role in it and what you expect from them. You can avoid future confusion about when they should complete tasks by sketching out a clear timeline of when the project starts when they should report on the progress and when they have to turnover in the final product.
Check-in Regularly
A good way of checking up on project status is to schedule intermittent check-ins with your contract employees to gauge progress toward goals and objectives. While checking-in, do not explicitly direct your contract employee's actions, as this may run the risk of employee misclassification and run afoul of co-employment regulations. Think of it as managing for results rather than specific activities.
Evaluate and Review
Just like your permanent employees, contract workers need constructive feedback to improve on their skills. When a contractor submits a task, evaluate it right away and provide speedy feedback. This will not only help them review their work, but you can also check on whether the project that you assigned the worker is on the right track or if it needs a course correction.
Conclusion
As more and more professionals are choosing to make their living working as contract employees, the contract employee workforce is becoming a bigger part of the labor mix. Developing a best practice management strategy is essential in attracting and retaining them and is required for optimizing organizational growth.
Forward-thinking organizations are providing contracted workers with a greater say in the work they do; they're connecting them with teammates and they're recognizing them for their contributions. In other words, they're positioning themselves to become employers of choice for contractors.