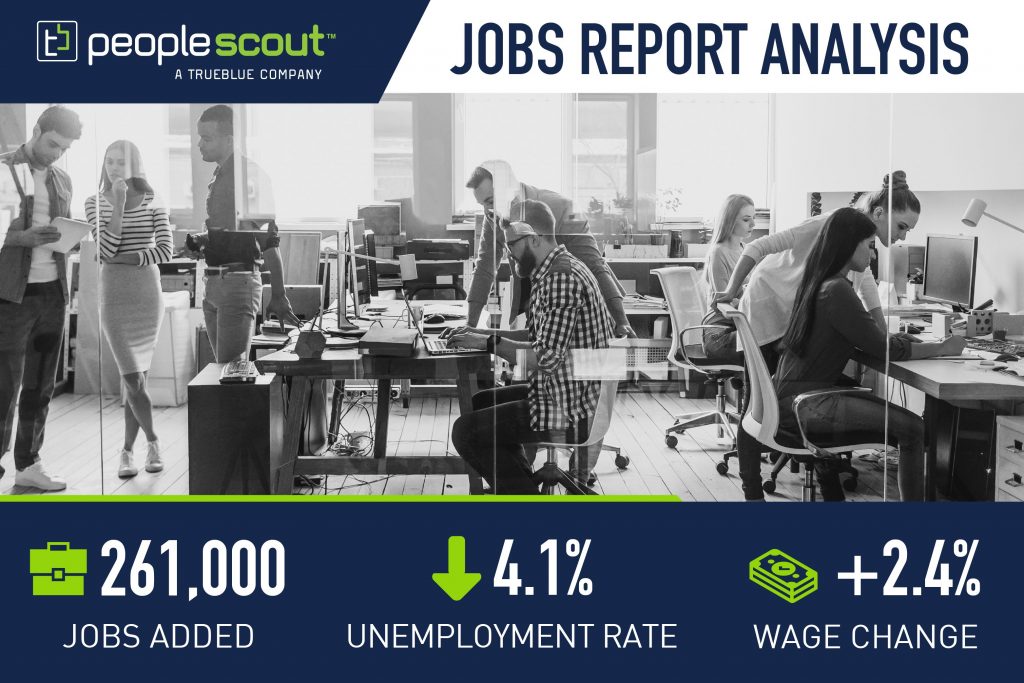 The Labor Department released its October jobs report which shows the economy recovering from hurricanes Harvey and Irma.
The Numbers
261,000: The economy added 261,000 jobs in October
4.1%: The unemployment rate fell to 4.1 percent
2.4%: Wages rose by 2.4 percent in the last year
The Good
Both the 261,000 jobs added to the economy and the 4.1 percent unemployment rate confirm that the U.S. economy is recovering from both hurricanes Harvey and Irma. According to Business Insider, the 4.1 percent unemployment rate is the lowest in 17 years. Restaurants, bars and hotels accounted for most of the job gains. As we covered last month, most of the job losses in September were in the hospitality industry due to the hurricanes.
The Bad
The 261,000 jobs added in October fell short of economist expectations according to the Wall Street Journal. The New York Times reports that when looking at the broader trends in 2017, job growth has slowed compared to recent years. However, the rate is still enough to continue to push the unemployment rate down and bring new people into the workforce.
Meanwhile, wage growth slowed in October, after some indications in September's report that it may start to accelerate. According to the New York Times, the numbers in October's report were disappointing, even though many anticipated some impact from the hurricanes. Wage growth has stayed around 2.5 percent for most of 2017.
The Unknown
According to Bloomberg, most economists say the hurricanes are still distorting the numbers, so October's jobs report doesn't represent a complete picture of the U.S. economy. That trend could continue until the end of the year.
Additionally, the jobs report doesn't reflect the impact of Hurricane Maria, as Puerto Rico is not included in the surveys.