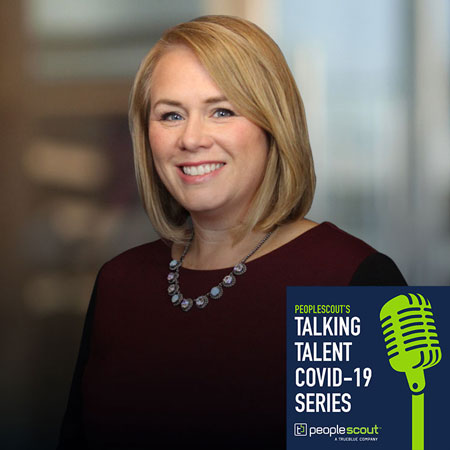 As organizations around the globe confront the challenges presented by the coronavirus (COVID-19) outbreak, even the most seasoned talent leaders find themselves in uncharted territory. We're creating a series with our experts here at PeopleScout about the issues that are most pressing during this uncertain time.
We are focused on the safety of our employees and clients, friends, families and loved ones. However, it is important for many organizations to keep their talent acquisition functions moving – whether to provide essential services or to serve our communities by providing jobs. Many organizations are also now adapting to a newly virtual workforce.
In that spirit, this podcast shares insights from PeopleScout Leader of Business Development in North America, Jessie McGowan about hiring solutions for essential employers.
Jessie spends the majority of her time sharing our solution offerings with prospective clients where she calls upon her years of experience leading a diverse portfolio of RPO client partners.