For banks and financial services firms looking to build a robust workforce with the skills of the future, now is the time to develop a winning talent acquisition strategy. New highly specialized technical skills, coupled with the need to recruit talent from a diverse range of candidates, has made the task of recruiting in finance more challenging.
In this article, we cover the top challenges currently faced by finance recruiters and actionable advice on how to manage and overcome them.
The Challenges of Recruiting in Finance
The finance industry is facing significant talent acquisition challenges. According to a PwC survey, 70% of financial services CEOs are concerned with the availability of talent with key skills. More alarming, a mere 33% of CEOs were willing to give their CFOs a passing grade for talent management.
So, why is this happening? For starters, the competition to attract and retain talent in financial services is no longer contained within the industry itself. It's no longer feasible to view finance talent as bound to the industry because many of the new skills needed today transcend industries.
This is in large part due to the increasing use of technology and the emergence of new non-traditional roles within finance, such as data scientists, market makers and social and behavioral scientists. Many professionals with these skill sets have little to no experience in finance and may not have an interest in working in the field.
There is also a greater need to build a more diverse workplace, not only in the kind of skills your employees possess but also in terms of demographics, such as gender, age and ethnicity. PwC's Female Millennial Report found that 85% of respondents felt that "an employer's policy on diversity, equality and workforce inclusion was important when deciding whether or not to work for that employer." Moreover, workplace cultures that embrace all backgrounds have been proven to build a more productive and engaged workforce.
Given these challenges, finance organizations need to rethink and re-conceptualize what it means to recruit candidates in the modern talent landscape.
Addressing the Digital Talent Gap in Finance
Financial institutions are in desperate need of IT talent and tech talent. A study conducted by Capgemini and LinkedIn found that 62% of senior leaders in the banking industry expressed a belief that the digital talent gap has been widening in the finance industry.
What's more, 76% of financial institutions report that they have created new IT roles in the last two years, but they are having a hard time finding the talent they need. Below, we outline a few strategies that can help you bridge the digital talent gap in finance.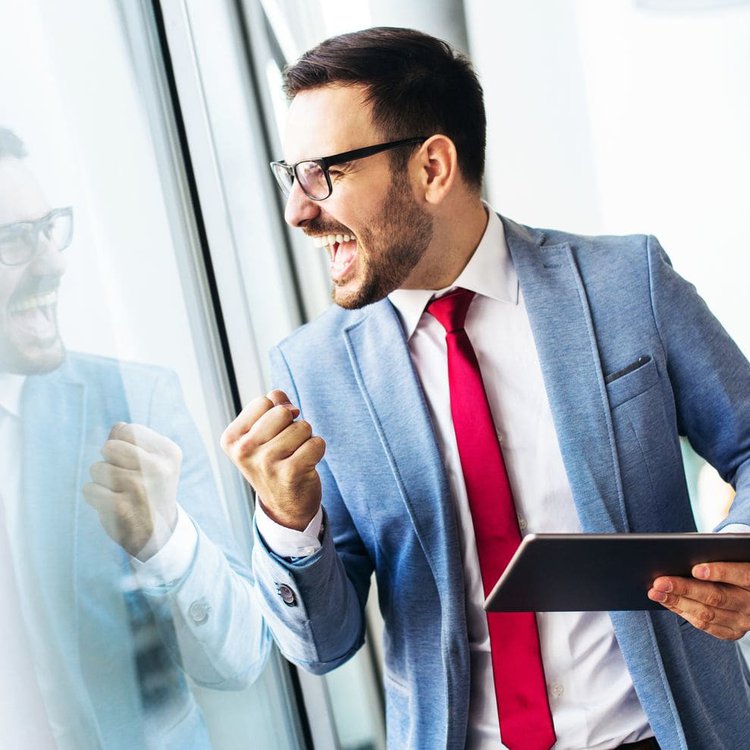 Add Technology into your Recruiting Mix
AI tools, such as those within PeopleScout's proprietary platform Affinixtm, can help you quickly identify candidates who have a high probability of changing jobs. This is a crucial advantage in sourcing tech talent early and engaging with them before the competition. Recruiting technologies leveraging predictive analytics can help you evaluate the quality of your recruiting sources and forecast the results of tweaking certain job qualifications, such as required years of experience, job title, credentials and so on.
Revamp Your Job Postings
Typically, job postings in finance are heavy on listing credentials and years of experience. To effectively recruit digital talent, jobs postings on your career page and job boards should emphasize skills such as software proficiency, computer engineering, data management and data analysis. By revamping your job posts, candidates with tech skills will feel more comfortable applying to roles in finance.
Offer a Flexible Workplace
To attract tech talent, it will become increasingly important to offer a more flexible workplace. In the Q3 CFO Signals survey, 45% of respondents expected most finance work to likely be done in real or virtual shared services in three years. This provides an excellent opportunity to offer tech talent with flexible work arrangements, such as remote work and flexible scheduling. Flexible work arrangements not only benefit the employees, they also benefit employers by improving productivity and efficiency.
Attracting and Retaining Millennials in the Finance Industry
Retaining employees is a matter of vital importance in the financial services industry where, according to a PwC report, only 10% of millennials plan to work for the long-term. What's more, it costs organizations an average of $4,129 to replace an employee according to the Society for Human Resource Management's Human Capital Benchmarking Report.
The following are some of the top drivers for millennials when considering job opportunities.
Provide Mentorship and Feedback
Millennials tend to be more loyal to their managers than to their employers. This makes it imperative for finance organizations to develop a strong working relationship between leaders and millennial employees. Rather than practicing directive leadership, try to provide millennials with a more collaborative, mentor-oriented approach with one-on-one meetings that involve open discussions, feedback and career advice.
Provide Professional Development Opportunity
Millennials look for professional development opportunities to keep up with fast-paced changes in technology and industry standards, and they value employers that are willing to help pay for these opportunities. According to Gallup's How Millennials Want to Work and Live, 59% of millennials say opportunities to learn and grow are extremely important to them when applying for a job.
By providing clear, structured professional development programs, your organization will be seen as more progressive and attractive in the eyes of millennial candidates. This can be a huge competitive advantage when recruiting in finance.
Values Matter
A Deloitte survey found that "61% of senior millennials (those with higher ranking job titles) chose not to undertake a task at work because it conflicted with their values." Understanding what values matter most to millennials is vital in attracting them to positions in finance. If millennials feel the work they're performing is for a greater good, is fair, and is meaningful, will be much more motivated to perform their best and stay with an employer longer.
You should consider your organization's goals and match them with the values your millennial employees hold as important. Things like sustainability, integrity, community contribution, and customer care are all areas that could be reviewed.
Improving Diversity in Finance
As the makeup of the U.S. workforce continues to diversify, many organizations in the financial services industry have recognized the importance of recruiting and retaining minorities and women in key positions to improve business or organizational outcomes and better serve the needs of a diverse customer base.
Unfortunately, diversity in the finance industry is lacking–especially in leadership roles—and there's a lot of room for improvement. Here, we highlight strategies to help attract candidates from diverse backgrounds and ways to promote diversity in your workplace more effectively.
Find the Right Diversity Program for Your Organization
There are many types of diversity and inclusion programs that are designed to address the special considerations that arise in a diverse workplace. For example, if your organization is looking to hire more women in management positions, creating an outreach program that seeks out top female finance talent and positions them for success in leadership positions can help achieve this goal.
Create a Culture of Diversity
Rather than simply convening a committee and setting diversity targets, you should create a workplace culture where leadership vocally and visibly supports the spirit of diversity in the workplace. People need to work in a culture that encourages them to bring their diverse skills and experiences to the table. Managers and leaders need to support growth, help raise awareness of opportunities and, as needed, invest in the professional development of employees from diverse backgrounds.
Encourage Individuality
Help employees build confidence in their capabilities and the value of their unique perspectives rather than asking them to conform to a mold. When building teams, look for employees with diverse viewpoints and encourage them to speak up. Employees need to believe that their perspectives are valued and respected.
Conclusion
Whatever individual talent acquisition challenges your organization faces in the recruitment of finance professionals, becoming more agile and flexible in your recruiting strategy is the first step to improving outcomes.
Whether that's means using data to make smarter and faster hiring decisions or refining your employer branding, the best way to meet these challenges is by rethinking the status quo and being ready to adapt to the talent trends of recruiting in finance.