It's no secret that the labor market has been volatile over the last several years, and talent acquisition teams have experienced a multitude of highs and lows. In our capacity as trusted advisors, PeopleScout analyzed patterns in global workforce trends to help our clients create informed strategies for future-proofing their workforce by examining how these patterns may affect their workforce. While we can't predict the future of work, we think there are four key factors will shape the world of work over the next decade.
1. Flexibility
Flexibility is here to stay, and it will apply to everything from where and how we work to the roles we do and who we do them for. There will be no hard and fast rules about working hours and shifts in the future.
As life becomes increasingly characterized by change, employees will need to be agile—always ready to reskill. Learning becomes a constant, and we may even find ourselves counting AI robots as our trainers and mentors.
Flexibility and upskilling will manifest differently from generation to generation, so organizations must facilitate working arrangements for different demographics. Over the next decade, the generation gap will widen and then gradually close as Baby Boomers begin to settle down to retirement by blending work and leisure. Millennials and Gen Z will bring their progressive perspectives to work.
2. Fluidity and the future of work
Globalization will enable much more cross-border, cross-company collaboration. Project teams will be established based on all sorts of factors, not just who's in what department or which location. People will work with talent from all sorts of specialities as they move from project to project.
Technology helps to support our wellbeing as the lines between work and home become more blurred. But with new technologies come new laws, so security and compliance will also be strategically important, especially for organizations working at the cutting-edge of innovation.
3. Focus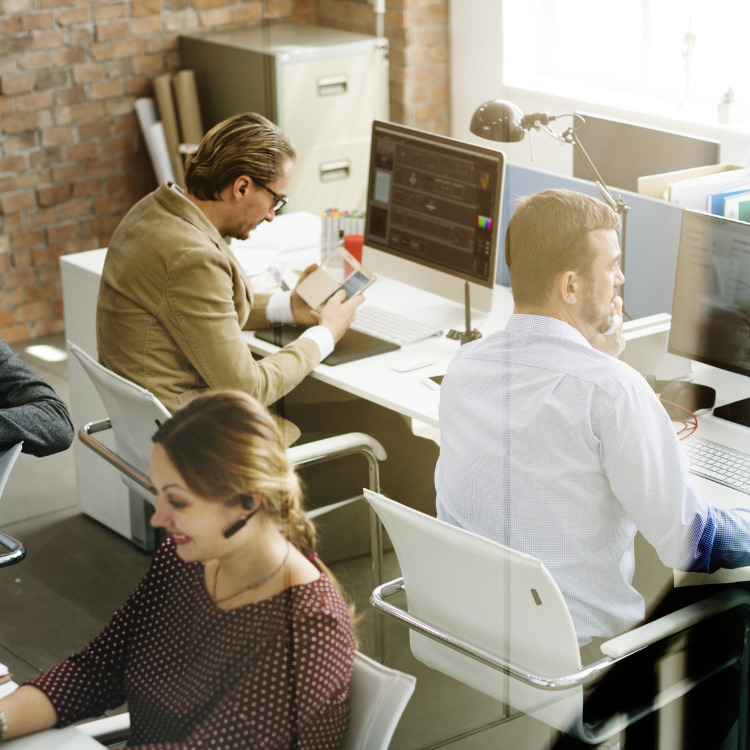 Organizational culture will become more important than ever before as people make career choices based on ethics, values and purpose above things like pay and benefits. More and more employees will choose to work for organizations that have a clear purpose and are committed to working in the most ethical, sustainable and socially responsible ways.
Technology also plays a role here, in helping people focus on the work that matters to them as automation takes over the mundane tasks. However, more AI and machine learning will make some roles redundant and create many others—generating even greater demand for technical, analytical and digital skill sets across sectors.
4. Forward-thinking and the future of work
Organizations will continue to compete when it comes to creating innovative new technologies and using those technologies in the most creative ways. But they'll also be happy to pool some resources to create a better future for everyone.
Issues like equality and climate change will continue to grow in importance, forcing organizations to find new and better ways of making social and environmental improvements at speed.
Onward, Upward and Who Knows Where the Future Workplace Will Go
You may feel more prepared for some changes more than others as we approach 2030, but it's safe to say that there will be plenty of surprises that will require creative thinking in order to stay resilient.
PeopleScout will be on the journey with you to support, challenge and inspire you—no matter what the future holds.
To learn more about how we came to these predictions and see our research findings, check out our Destination 2030 white paper.