Now more than ever, an organization's hiring strategy should be adaptable. Throughout the last two years, many employers have had to reimagine their recruitment processes. Due to the pandemic, organizations rapidly moved recruiting processes to virtual models, shifting in-person interviews to digital and transitioning traditional office roles to remote.
Today, as businesses bounce back and job openings are at record highs, employers need to hire top talent—and fast. And, just as a hybrid approach to in-person and remote work for employees has become the norm, so, too, will the need for a blended recruiting strategy that will optimize the candidate experience advantages of in-person, while also continuing to leverage the benefits of virtual.
So, in this article, we'll walk through what a hybrid hiring strategy is, discuss the benefits of in-person versus virtual techniques and provide tips for how to create a hybrid hiring strategy that works for your organization.
What is a Hybrid Hiring Strategy?
Hybrid hiring—or hybrid recruiting—is a strategy that allows organizations to maximize the benefits of both in-person and virtual hiring techniques. Specifically, a hybrid approach allows employers to leverage the advantages of virtual recruiting where it makes sense, while simultaneously using strategic, in-person methods to add value to the candidate experience along the way.
Granted, hybrid hiring isn't new; many organizations employed a mix of virtual and in-person techniques prior to 2020. However, COVID-19 rapidly accelerated the need for safe, efficient hiring models, thereby leading to greater adoption of virtual strategies. Now, because employers have seen the advantages of virtual recruiting, the benefits of a hybrid model have become clear. Depending on the type of role you're hiring for, having a strong hybrid hiring model in place makes it easy to recruit staff 100% virtually if and when it's needed, or with a blended approach.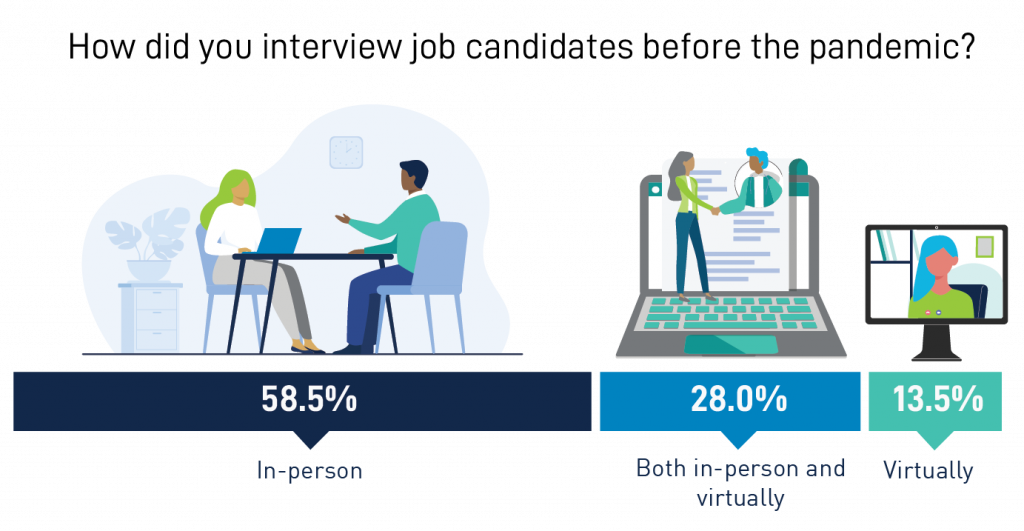 Benefits of a Hybrid Hiring Strategy
Leveraging a hybrid hiring strategy means you get the best of both worlds. But, what does that entail? Here are some of the biggest benefits of both virtual and in-person hiring techniques—and how they'll play out post-pandemic.
Benefits of Virtual Hiring Techniques
Reduced Cost & Greater Efficiency
When you remove the physical component of recruiting, you see a greatly improved speed-to-hire and an overall reduction in costs. For example, PeopleScout helped this retail client reduce time-to-hire by more than 20% by implementing a mobile-first, shortened application process. Plus, expenses that would normally be spent on hosting recruiting events—such as travel costs, venue fees and printed materials—suddenly drop to zero. Additionally, your employees save time by hosting events remotely and also reap the benefit of having more candidates in attendance.
Expanded Reach & Reduced Bias
With travel out of the equation and with remote job options in place, employers can then expand the geographies from which they source talent. This offers greater opportunities for candidates and also opens up the candidate pool to top talent who may not have been on your radar previously.
Virtual hiring also reduces the amount of hiring bias experienced during in-person interviews. As humans, we judge people on many things (unconsciously or not), including how a candidate may look. But, with virtual interviews, recruiters are able to focus less on a candidate's appearance and more on what they have to say.
According to the American Psychological Association, when it comes to height, every inch counts—in fact, in the workplace, each inch above average may be worth $789 more per year. This is the kind of bias that can be eliminated with virtual interviewing techniques.
Overall Convenience
Virtual interviews and other virtual recruiting tactics are convenient for both candidates and recruiters alike. For example, candidates can schedule on-demand interviews at a time that is most convenient for them, and recruiters can watch those recordings at their own convenience. What's more, through the use of artificial intelligence (AI) and automation, candidates can also self-schedule follow-up interviews, ask questions and receive real-time responses that would have previously taken much longer without the technology that has come from the rise of virtual.
Benefits of In-Person Hiring Techniques
Showcase Your Company Culture
One challenge of virtual recruiting is the ability to effectively showcase your company's culture. While there are certainly ways to do so, nothing quite compares to experiencing how individuals in an organization interact with one another in-person. Especially for roles that are required to work in an in-person or office setting, providing a time to come in for an in-person interview or assessment can be a great way to show your candidate what it would really be like to work for your company on a day-to-day basis.
Human Touch
While AI and automated tools help with efficiency, improve candidate experience, and speed up the overall time-to-hire, today's talent pool can also find benefits from a blended model. In fact, candidates today are feeling more confident, in general, and more comfortable negotiating their salary when meeting face-to-face. A phone call and video interview can get the candidate in the door, but an in-person conversation can seal the deal—especially when it comes to hiring senior talent who would really appreciate being brought in for the final stages of the interview process.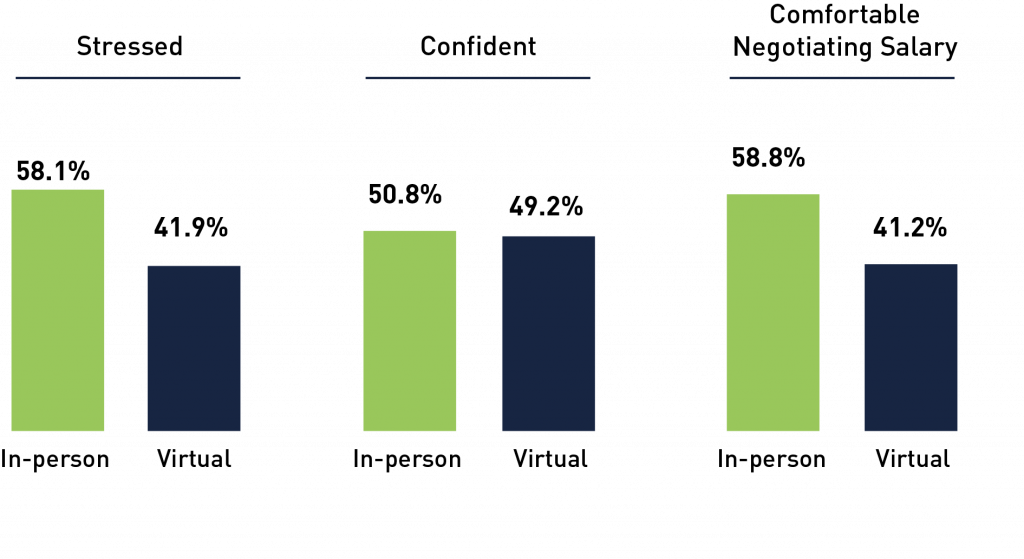 Added Value
Furthermore, utilizing in-person techniques can also add value to the candidate experience overall. From office tours to final interviews, it's difficult to recreate human touch and company culture completely virtually. To that end, where it makes sense, in-person meetings can help sell a candidate on why they should work for your organization, as opposed to the competition.
How to Recruit People Now: Balancing Your Post-Pandemic Hybrid Hiring Strategy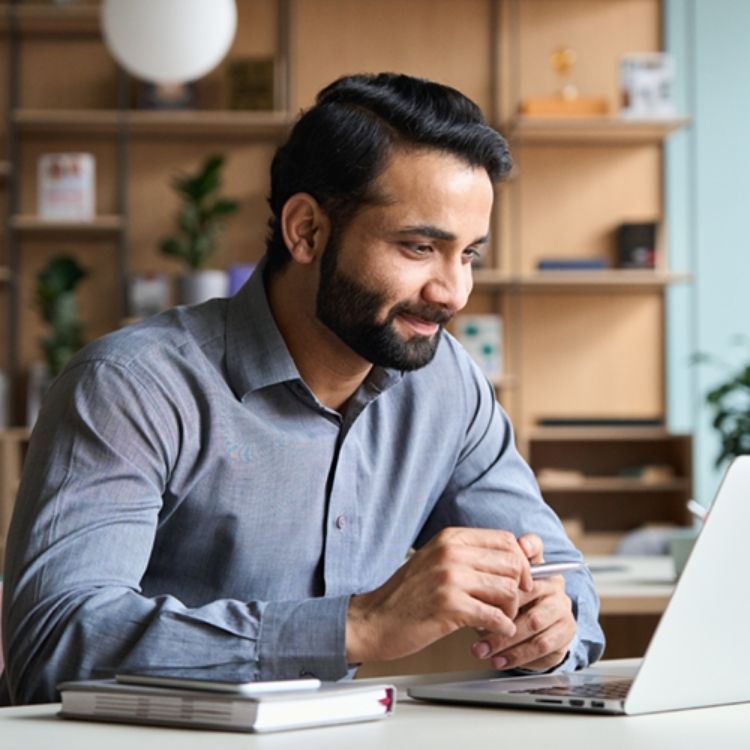 Your hybrid hiring strategy will likely depend on your organization's needs and what your workforce will look like on the other side of the pandemic.
For example, if some or all of your teams will work entirely remotely, it would make the most logical sense to complete the entire recruiting process virtually. Inevitably, bringing the candidate in for an in-person interview or office tour would waste time and money, and would likely confuse the candidate and, therefore, lead to a poor candidate experience. Instead, recruiting for these roles completely virtually and providing opportunities for human interaction and culture along the way can help candidates feel like they know what it will be like to work remotely for your company.
"How do we show candidates our company culture when we can't invite them to the office? We send personalized, handwritten cards to candidates before their start date (as well as some swag!). We want to give them a feeling of being really welcomed into the company—which is what we're really about."

Ewa Zajac, Recruiting Operations Manager at Zendesk
On the other hand, if some of your teams will be working both from home and from the office, a hybrid approach would be the best fit. Virtual options save a lot of time and money in the beginning stages of sourcing, screening and interviewing, and candidates will want the flexibility to complete those initial interviews and assessments from the comfort and convenience of their own homes.
Then, when it comes to final interviews with candidates you're very excited about, bringing them in for an in-person interview can be the final step before extending an offer. The candidate will appreciate the time you're investing to bring them in, and they'll get a taste of what it will be like when they work in-person. This will be especially important for roles that will be primarily in the office or in which relocation is necessary.
In the end, hybrid hiring won't be a one-size-fits-all strategy. Whether your organization opts to keep recruiting fully virtual or works in opportunities for in-person techniques, the candidate experience will need to remain at the forefront of any model. Think about what candidates will want and how the recruiting process will make the most sense for the role you're trying to fill.