Getting inclusivity and diversity right for talent acquisition teams means properly sourcing, interviewing and hiring candidates from underrepresented groups. What's more, talent teams must understand not only where different candidates search for jobs, but also the factors important to those candidates.
To that end, a PeopleScout survey of job candidates focuses on inclusion and diversity, found important differences in how diverse groups find, research and apply for jobs, and employers can use these insights to make their recruitment process more equitable and inclusive. The survey focused on job candidates throughout the U.S. from a wide variety of backgrounds. However, due to the relatively small sample size, these survey results should be taken as purely directional. Below, we share the most important insights.
Talking Talent On-Demand Webinar
Data and Diversity: Using Technology to Achieve Your DE&I Goals
Inclusivity and Diversity: Candidates From Underrepresented Groups Find & Research Jobs Differently
Racial and ethnic minority candidates are more likely to hear about a job opportunity through word of mouth than white candidates. More precisely, nearly half of Black or African American candidates report learning about their most recent job through word of mouth, while only 35% of white candidates found their most recent job in the same way.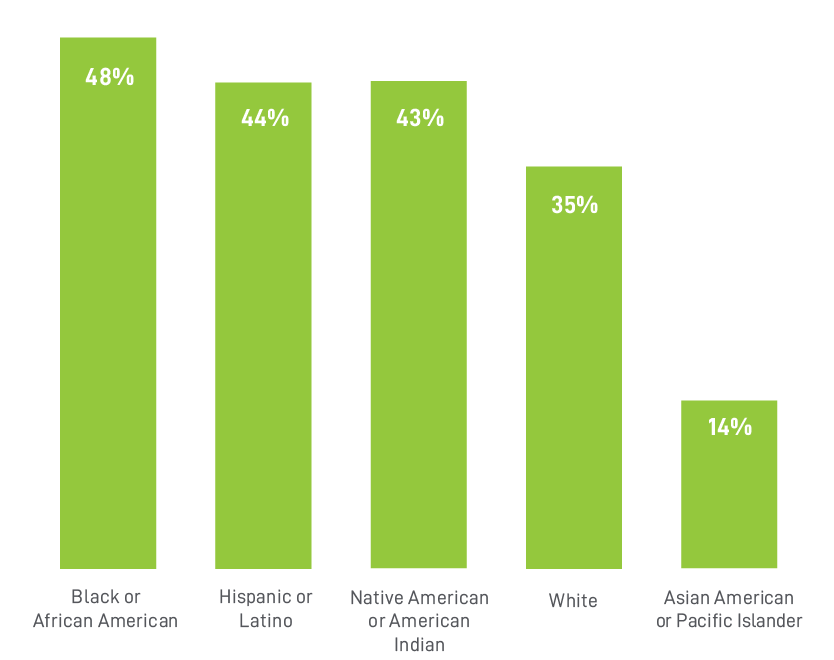 Black or African American candidates are also the most likely group to research an employer or job opportunity by talking to people in their communities—at more than double the rate of white candidates.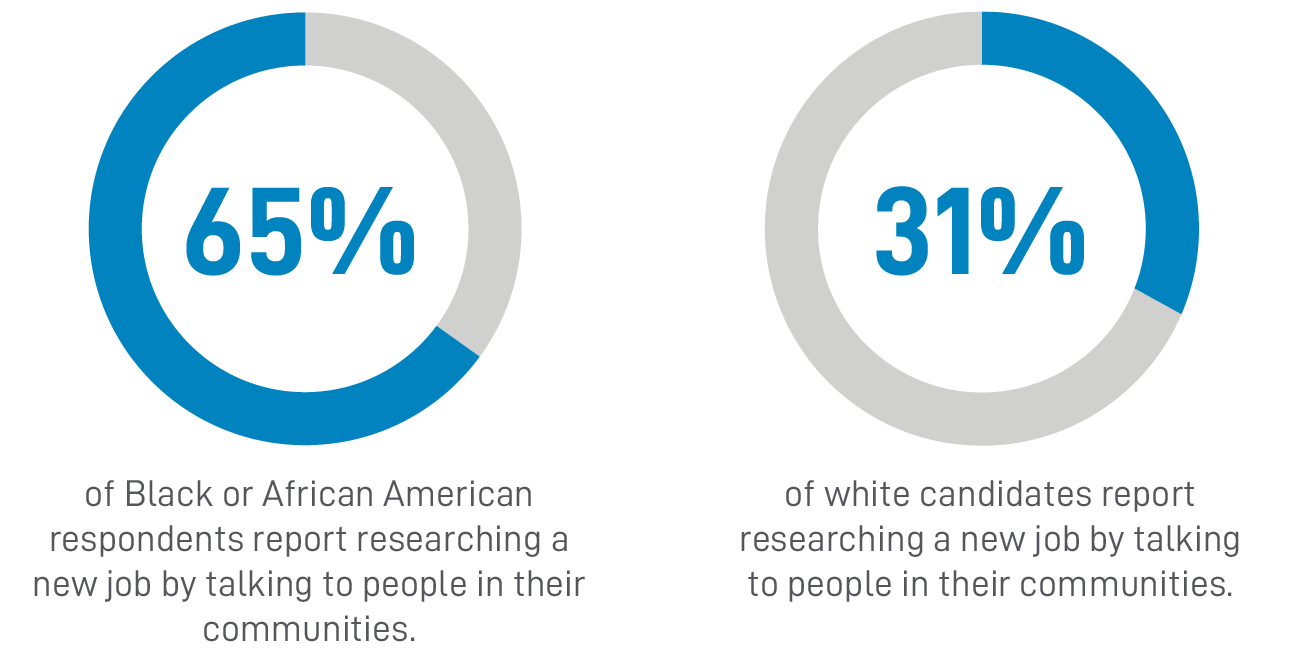 Inclusivity and Diversity: What This Means for Talent Acquisition
Your current employees from underrepresented backgrounds are important partners in sourcing and recruiting diverse talent; they understand your culture and values and can share both job openings and their experience at your organization with other candidates.
Women Rely on a Larger Range of Sources When Researching Employers
Notably, women in the workplace are more likely than men to research an employer through third-party channels, whereas men are more likely to rely on your careers site. For instance, while half of men report researching an employer through the employer's careers site, only one-third of women do the same. Women are also twice as likely as men to use employer review sites, like Glassdoor.

What This Means for Talent Acquisition
Many candidates rely on your careers site for research. As such, your careers site should showcase your employer brand, but it cannot be your sole focus. Instead, also invest in improving your employer brand through employer review sites, like Glassdoor. Additionally, encourage your employees to share their positive experiences of working at your organization on social media sites, like LinkedIn.
Candidates Notice Your Diversity Efforts
Your diversity efforts can be a difference-maker for job candidates. In fact, underrepresented groups are more likely to say that an employer's diversity efforts make a difference in whether they decide to apply for a role. White candidates are also paying attention.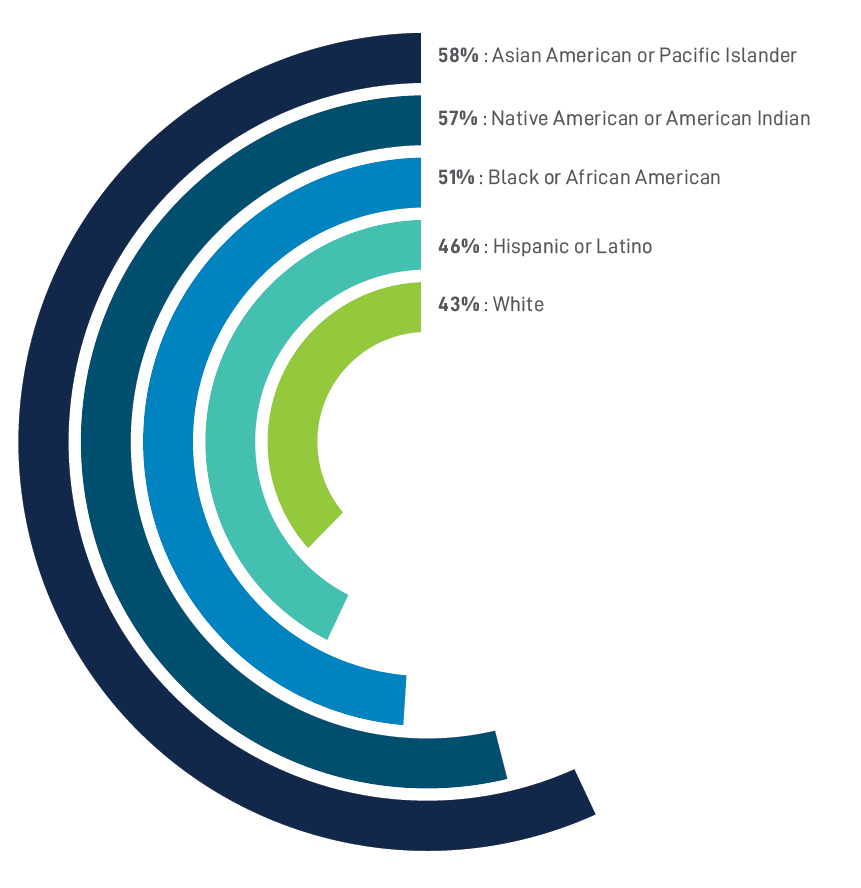 The way you showcase diversity efforts also makes a difference to candidates, with the biggest gap between white and Black or African American candidates. For instance, when asked about the factors that candidates consider when applying to a job, Black or African American candidates were five times as likely as white candidates to consider your diversity efforts. Black or African American candidates were also more than four times as likely to consider whether your careers site features "people who look like me."
What This Means for Talent Acquisition
Your diversity efforts are important to your candidates; they want to hear about what your organization is doing to improve diversity, equity and inclusion at your organization. And, in a competitive talent market, it's important to feature those commitments, as they could be the deciding factor for candidates.