Human capital is both the most important asset and the single largest operating expense for most organizations. It's also a constant concern for talent leaders who fear that they don't have – or can't acquire – the right mix of top-tier talent.
What's more, the COVID-19 pandemic has caused employers to increasingly turn to a mix of contingent and permanent labor.
That's because this allows them to expand their talent base quickly, provides greater cost savings and delivers a more flexible talent acquisition strategies for navigating the Great Rehire.
However, talent acquisition strategies have different meanings depending on whether you're a procurement professional, talent acquisition specialist or business stakeholder.
These disparate points of view stem from the fact that organizations have largely leveraged distinct talent strategies, systems and processes for different classifications of workers, with each worker classification existing in its own talent silo.
So, how can organizations overcome the complexities of their talent management program to recruit the right mix of contingent and permanent hires they need during the Great Rehire and post-COVID-19 recovery?
In this article, we'll explore how Total Workforce Solutions (TWS) as a talent acquisition strategy can help your organization: streamline the talent acquisition process for all labor categories, provide greater workforce visibility, improve talent flexibility and drive cost savings.
What is a Total Workforce Solution?
Total Workforce Solutions provide a centralized view and model for obtaining necessary talent across an organization – both full-time employees and contingent workers (including temporary workers, independent contractors, freelancers and statement of work [SOW] providers).
With a Total Workforce Solution, organizations can improve value and compliance, as well as reduce risk with full-cycle, scalable RPO and MSP programs, or select specific services under each offering to meet specific talent acquisition process needs.
Integrating RPO and MSP talent management into one program also provides organizations with a competitive edge when it comes to understanding their talent needs and their ability to fulfill them.
The Case for TWS as a Talent Acquisition Strategy During the Recovery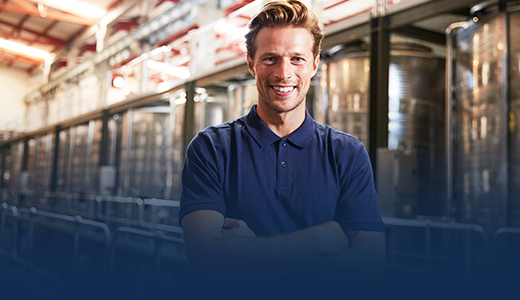 COVID-19 has altered the calculus for hiring contingent workers, as well as laying off permanent employees.
For example, in the United States, during the months in which the government paid additional unemployment benefits, some organizations hiring for low-skill, blue-collar jobs found that it was more challenging to find talent at the right cost because unemployment benefits could put more money in candidates' pockets than the job opportunity.
These factors may also be compounded by the uncertainty surrounding COVID-19 going forward, which is forcing many organizations to recalibrate their labor management.
And, with less certainty of future demand, employers are less likely to hire permanent positions; so, they may use contingent and contract workers instead to meet their current labor needs.
Therefore, the case for TWS as a COVID-19 talent acquisition strategy is built upon its ability to view your talent program holistically – rather than by its individual components – which, in turn, provides the following benefits.
Efficiencies Through Standardized Processes
A well-executed TWS program unifies and improves the entire chain of previously disjointed hiring practices for permanent and non-permanent workers alike.
For instance, a TWS provider works with procurement, hiring managers, recruiting teams and stakeholders to piece together a holistic view of your entire talent program.
Then, the information gleaned from exploring your talent ecosystem better enables the TWS provider to design standardized processes for everything from employer branding to posting jobs, interviewing, screening, verifying and onboarding.
Furthermore, the centrally managed talent program designed by a TWS provider concentrates knowledge of talent acquisition strategy, practices and business requirements in one place.
This allows the TWS partner to serve as a dedicated adviser on all sourcing and hiring matters, as well as offer better guidance on standardization and quality practices across the board.
Greater Compliance
When an organization begins to bolster its contingent workforce, it opens itself up to increased compliance and liability risks associated with non-permanent employees.
The most common risks include worker credentialing, worker misclassification, co-employment issues, unemployment claims and workers' compensation claims.
Without a doubt, avoiding costly compliance violations is essential to recovery as the economic uncertainty from the pandemic continues.
However, TWS providers are experienced in tackling these compliance issues.
Specifically, TWS providers have proven compliance procedures for independent contractor qualification, worker classification, exempt versus non-exempt policies, Statement of Work management and more.
As a result, organizations that enlist a TWS partner gain instant access to these resources and can better navigate the complex – and often difficult to manage – compliance landscape across multiple geographies.
Improved Analytics & Visibility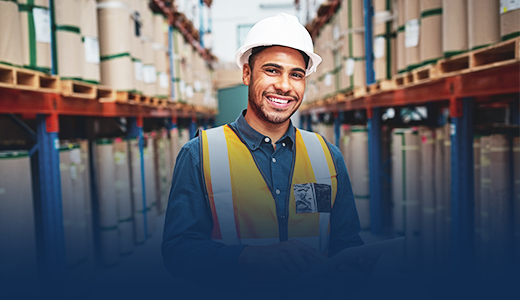 Meanwhile, TWS partners with the right technology can also consolidate your talent tools – such as applicant tracking systems, candidate relationship management systems and vendor management systems – into one view. Integrating these tools into one solution provides views into internally available talent and recruiting needs, as well as the efficiency of hiring and sourcing processes.
Likewise, predictive analytics should be a part of any TWS program.
This technology can process data about time-to-fill, cost-to-fill, quality of hire and more to determine whether the best talent for a role wants to work full-time or as a contingent worker, as well as finding talent and reaching those people.
Similarly, predictive analytics can also provide an early warning system to alert organizations that they may have issues finding a certain type of talent in a certain location.
This is especially valuable for organizations that are short-staffed due to business disruptions brought on by the pandemic.
Better Workforce Planning & Demand Management : Finding Talent
Total Workforce Solutions also drive financial advantages – like cost savings from better workforce utilization, improved demand management, and lower service and vendor management costs – than previously decentralized programs.
Strategic benefits include increased access to global expertise; cross-trained and fully integrated implementation teams; and insights and advice across your entire talent spectrum.
And, because Total Workforce Solutions consolidate permanent and contingent talent pools into one program, organizations are better able to source the right talent in any situation.
For example, a manufacturing company may need data specialists to pinpoint emerging markets.
In this case, a Total Workforce Solutions provider can help with finding talent– as well as determine if the role is best suited for an FTE, temporary workers, or project-based independent contractor or SOW provider.
Employer Branding
When permanent and contingent labor are managed under one program, it's easier for organizations to portray a cohesive employer brand to all labor categories.
Now, more than ever, this is essential as candidates of all labor types want to know how organizations are handling workplace safety; if employers offer remote work options; and how the overall pandemic response has been.
Plus, a total talent program can help you retain a competitive edge by communicating your employer brand to candidates; improve candidate engagement; and increase brand recognition and reach among in-demand talent.
Strategic Talent Acquisition Brings Greater Workforce Flexibility
TWS providers can also help your organizations adjust and adapt – not only to current changes, but also to unforeseen changes in the future.
COVID-19 has proven that this additional flexibility is crucial as pandemic-related work stoppages and interruptions can be better managed for greater business continuity.
Moving from decentralized talent acquisition strategies – with siloed decision-making and a lack of visibility across employees and non-employees – to a holistic view of the entire talent spectrum will also allow you to be more flexible and adaptable.
Then, you can engage the talent you need for any role within your organization and decide whether full-time, contingent, freelance, contractor, remote or on-site employees are the best options to get the work done.
TWS & Talent Acquisition Strategies for Evolving Workforce Dynamics
In response to the pandemic, the global workforce saw an incredible surge in remote work as organizations' permanent and non-permanent employees looked for safer alternative work arrangements.
However, even prior to the pandemic, full-time and contract employees were already embracing flexible work options that allowed them to work remotely, as opposed to on-site. Now, it's unlikely this trend will subside as more workers are used to these arrangements.
Meanwhile, in the shuffle of layoffs, reorganizations and remote work following the pandemic, both well-being and inclusivity became priorities.
Stress about health and job security – along with potential 24-hour work cycles due to remote arrangements – forced organizations to become more intentional about the well-being of their workforce.
Consequently, the availability of mental health resources; flexibility for family and childcare; and a focus on communication are now widely practiced strategies for maintaining engagement and productivity across all worker categories.
To that end, organizations now need to ensure that isolated workers don't fall through the cracks in a physically isolated virtual work environment.
At the same time, a widespread social and cultural shift toward diversity and social justice has compelled organizations to become more active in building inclusion in the workforce and in establishing a presence in the community.
A TWS partner can assist your organization in meeting these new and overdue shifts in the workplace by: deploying strategic talent acquisition technology to help reduce unconscious bias in hiring; communicating with and engaging all portions of your workforce; and consulting on employer branding to ensure your organization connects with the evolving needs of workers.
TWS represents the next wave of progression in the world of work. In the pandemic talent landscape, it's not just workers who must be agile and adaptive to stay competitive.
Moving forward, merging permanent and contingent talent strategies will become a priority as more organizations begin to consolidate processes to better compete for scarce workers.
From total talent visibility to the optimization of total labor spend, the multifaceted effect of a Total Workforce Solution program is a powerful concept that represents the future of talent acquisition strategies and process post-COVID-19.