No matter the industry, all organizations experience fluctuations in hiring need, from times when hiring slows down or halts completely to times when hiring spikes at an accelerated pace. If your organization is struggling to meet a sudden need for talent or internal recruiting resources are stretched thin, engaging an on-demand recruitment provider can drastically improve your talent acquisition outcomes.
In this article, we take a look at how organizations can leverage on-demand recruiting solutions to meet their short-term or interim talent acquisition needs.
How Does On-Demand Recruitment Work?
On-demand recruitment is a specialized recruiting solution with a focus on flexibility, speed and industry-specific talent expertise. When your internal recruitment team needs a little extra help or if your organization has limited resources, think of it as "leasing" a team of recruiters to enhance your organization's in-house talent acquisition capabilities. On-demand recruitment provides you with the flexibility of choosing when and for how long you need talent acquisition services based solely on your needs.
How does on-demand recruitment work?
The on-demand recruitment process begins with a quick 15-20 minute meeting to discuss your unique recruiting challenges.
An on-demand team of recruiters and sourcers are deployed and immediately work to recruit the talent you need.
You can engage your team of on-demand recruiters for a few weeks or a few months—as much time as you need to fulfill your talent requirements.
After the engagement, the on-demand team rapidly disengages and can be rehired should the need arise.
On-demand recruiting solutions differ from traditional staffing agencies and contract recruiters in that they can scale up or down instantly according to client need, they bring easy to implement recruiting programs, cutting-edge talent technology and work closely with hiring managers for the length of the engagement.
When Should You Engage an On-Demand Recruitment Partner?
The speed, flexibility and scalability of on-demand recruitment benefits organizations of all sizes and across all industries. Consider engaging an on-demand recruitment provider if you are experiencing one or more of the following talent acquisition challenges:
If your organization is experiencing rapid growth in hiring that eclipses your internal recruiting resources.
You have experienced an unexpected surge in employee turnover and need to backfill roles as soon as possible.
If your hiring needs are inconsistent or unpredictable and you need support for your in-house talent team on an on-again, off-again basis.
If you need to fill one or more niche or hard-to-fill roles quickly.
If you need support sourcing talent to fill your candidate pipeline with qualified talent.
If your organization is considering a full-cycle recruitment process outsourcing solution, an on-demand recruitment solution provides a low-risk, limited-time pilot program to see if outsourced talent acquisition is right for you.
The Benefits of On-Demand Recruitment
On-demand recruiting services are an increasingly popular option for organizations that want to shift from staffing agencies and contract recruiters in favor of a more strategic partner with speed, efficiency and effectiveness at the core of their approach.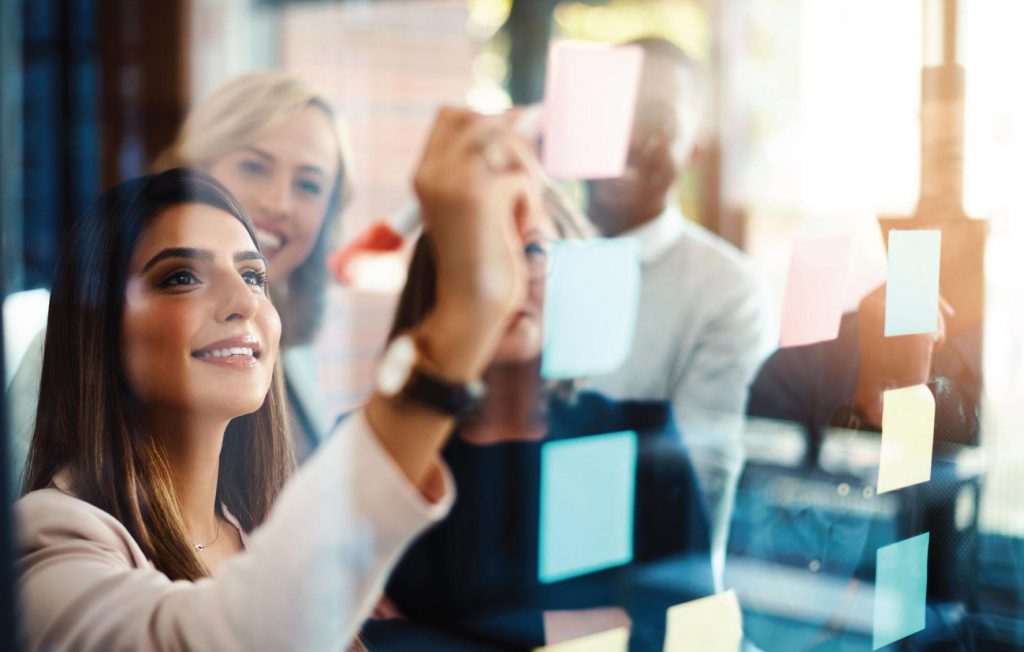 With on-demand recruitment, you not only get an expert team of recruiters, but you also get the proven processes and technology needed to make the right hire, support for your internal efforts, improve candidate flow and reduce recruiting costs. Below, we cover the benefits of on-demand recruitment in more detail.
Access to a Readily Available Pool of Experienced Recruiters
When you engage an on-demand recruitment partner, you are provided with a team of skilled recruiters with industry-specific expertise that supplement—not replace—your existing HR or recruiting teams. You get the support you need immediately, with the ability to scale and flex as your demands change. The recruiters follow your current recruitment processes and use your existing technologies, so there's no disruption to your talent program. Recruiters also come with access to vast talent networks across multiple industries and professions.
Access to Proprietary Talent Technology
Your team of on-demand recruiters not only comes with years of recruiting expertise, but they are also equipped with talent technology tools that provide greater reach and insights into your target talent markets. Recruiters are also trained in the use of many of the most popular ATS and CRM systems, so your legacy talent technology won't be an obstacle to the team deployed at your organization.
Address Urgent Hiring Needs Without a Long-Term Commitment
On-demand recruitment provides organizations with recruiting support without long-term contracts or the fees associated with traditional staffing agencies. You can leverage the expertise of experienced recruitment professionals when and where you need them with a quick and seamless implementation process—all without increasing your permanent recruiter headcount. On-demand recruitment can be a one-time engagement, or you can re-engage at any point in the future when needs arise.
Workforce Insights and Performance Management
On-demand recruitment solutions can provide deep-dive analytics on the candidate marketplace and recruiting landscape in your industry. These insights can be applied during and after the engagement to improve your recruiting outcomes. On-demand teams also work with stakeholders to set recruiting expectations and provide detailed weekly tracking of candidate pipelining, recruiting outcomes and provide transparency and accountability.
Recruiter On-DemandTM, the PeopleScout Difference
With PeopleScout's Recruiter On-DemandTM, you can leverage the expertise of PeopleScout's experienced recruitment professionals who combine technology, data and expertise to provide a one-of-a-kind solution to help you elevate your organization's growth and talent program.
Recruiter On-Demand Provides:
The ability to swiftly meet hiring needs with proven industry-specific talent acquisition solutions.
The ability to expand and contract your recruiting capacity when and where it's needed.
The ability to replace the process of hiring and training new recruiters with an approach that provides predictable variable costs.
PeopleScout's Recruiter on On-Demand solution is not a one-size-fits-all answer to any single recruitment challenge. Rather, it's the right solution tailored to the circumstances unique to your organization.
You may also be interested in: