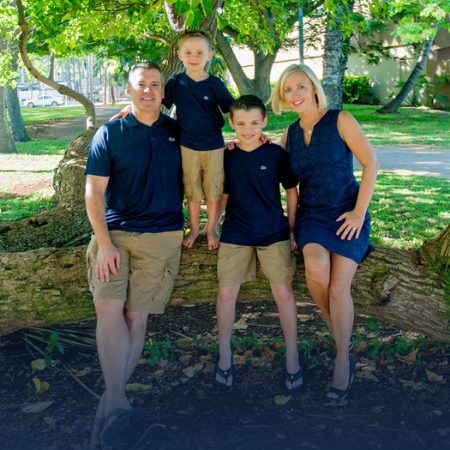 SARAH MURPHY
VP, Client Delivery
PEOPLESCOUT, U.S.
What do you actually do at PeopleScout day to day?
I am responsible for partnering with our clients' Talent Acquisition function and our team in delivery, leadership, innovation, growth, transformation, and strategy, primarily in the healthcare and financial sector.
How long have you been at PeopleScout and what was your first position here?
I have been with PeopleScout for 11 years. I was one of our first virtual employees, and today, I lead a 98% virtual team! I have always wanted to go "all in" on being a mom while also having a rewarding career, and I am grateful that PeopleScout was at the forefront of embracing the virtual model.
Do you have a leadership philosophy? If so, what is it?
I would describe my leadership philosophy as a combination of authentic and servant leadership. I have high expectations for myself and our team and expect our best work. To balance that, I am incredibly supportive of balancing career and home life; it is a two-way street.
Who is someone who has contributed to your success and how?
Many people have contributed to my success; it is difficult to mention just one. My family has been incredibly supportive. I have amazing parents, and both worked hard to provide my sister (another woman in leadership) and I a head start by investing in our education and instilling a strong work ethic. My husband has been tremendously supportive of my career and is often more confident that I can take the next step before I am! My mom, mother-in-law, and husband have helped make all of my travel possible.

My team is incredibly talented, and they, along with my leaders, colleagues, and clients, have each taught me valuable lessons. My friends who balance careers and family continue to show me that what at times seems impossible—like homeschooling during Covid-19—is possible.

Lastly, Taryn Owen, who is now President of PeopleReady, (our sister company), was instrumental in influencing me to continue to grow as an authentic leader.
Who inspires you? Why?
I have really enjoyed listing to and reading books by Brene Brown. I used to think perfection was something to strive for, but I have learned that growth requires vulnerability. I work hard at instilling in my boys that grit, resilience, vulnerability, and determination are much better life skills than perfection. In the last year, my son has faced chronic illness, and he has inspired me through his resilience!
What barriers have you faced in your career and how did you overcome them?
In my first professional role out of college, I worked with a lot of men. Due to my recruitment volume, I won the "winners circle" trip to Cancun. Upon my arrival, the President of the company shook my husband's hand and congratulated him. My husband "fit the mold" of what this particular company typically hired. As a person who took a lot of feminist courses in college, I handled it very gracefully, but I made sure the President knew who I was the following year.
What is the proudest moment in your career so far?
From a people leader perspective, the proudest moment in my career thus far has been to support individual contributors growing into leaders on our team. We have a leader on our team who started as a Coordinator and has moved through the ranks to a Director! From a business perspective, it was taking a U.S. based client and expanding our support to EMEA and APAC — supporting 69 countries with a 10-year partnership. It was a wonderful learning experience to understand cultural nuances and to take off the U.S. centric lens. It was also incredible to work with such a diverse and talented team, as we had representation from the U.S., Brazil, the UK, Poland, Germany, Belgium, China, and Singapore.
What can we all do to support women in leadership?
In the era of social media, it is typical for people to share their "highlight" real. This can sometimes lead to a never-ending cycle of comparison and self-doubt. I was fortunate to have female leaders who were not afraid to share their mistakes and influence me to focus less on perfection and more on authentic leadership. From the business world to motherhood, I have found the moments that bind us are sometimes sharing our trials and how we overcame them.