There is a contract employee revolution right now. The world of work is currently experiencing a profound and lasting transformation in the labor force—one that may determine which organizations remain productive and competitive in the years to come.
At the onset of the pandemic, millions of workers worldwide exited the workforce for a variety of reasons, including illness, health concerns, family caregiving responsibilities and, unfortunately, staff reductions. But now, a new workforce exodus fueled by burnout and workers reevaluating their careers has led to the ongoing Great Resignation as millions of employees resign in record numbers. As a result, talent teams are facing record labor shortages across all industries.
Meanwhile, alongside the rise in remote and freelance work options, organizations are now rethinking where work is performed, who is doing the work, and the composition of their workforces in order to combat turnover and fill critical talent gaps. What's more, the wide adoption and success of remote work has provided contract employees with evidence that they can now expect more in terms of workplace flexibility, thereby creating ideal conditions for building and managing a robust remote contingent workforce.
In this article, we'll discuss the drivers that are propelling the remote contract workforce trend; how to manage remote teams of contracted employees; and the opportunities and risks that employers face when hiring non-contingent remote talent.
The Remote Contract Employee Landscape
Prior to the COVID-19 pandemic, demand for skilled contingent talent was already high: In a 2019 survey by Oxford Economics and SAP, 48% of executives reported that their companies could not conduct business without contingent talent, and contingent workers made up nearly one-quarter of their human resources spend. And, although COVID-19 has upended many talent strategies and trends, it's only increased the demand for contingent talent.
Likewise, according to a 2021 report from the UN's International Labor Organization, there will continue to be an increased demand for contingent labor post-COVID. What's more, a Gartner survey found that 32% of organizations were replacing full-time workers with contracted employees as a cost-saving measure. Consequently, with an increased focus on attracting and hiring contingent talent, talent leaders must understand how large-scale shifts and emerging talent drivers are changing how contract employees work, as well as what they expect from employers.
What's Driving the Rise in Remote Contract Employees?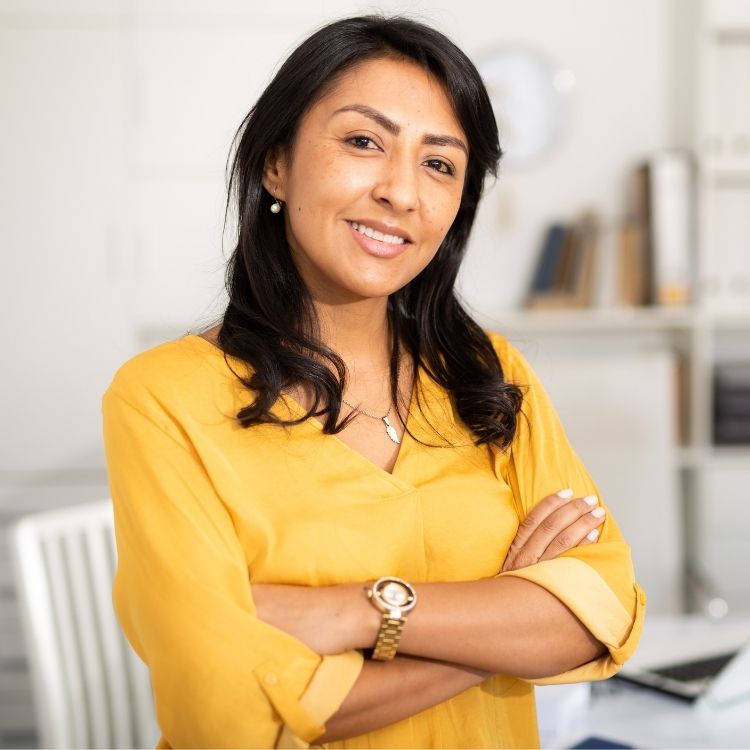 The Great Resignation is leading to a rise in the number of skilled professionals who are opting out of traditional work arrangements in favor of freelance opportunities. In fact, according to a recent survey conducted by Qualtrics, one in three workers were considering leaving their jobs, while almost 60% said the pandemic had caused them to completely rethink their careers. Employers have also taken notice and many organizations are engaging with contract employees who have niche expertise or a specific skill set in order to help fill the gap on projects or assignments.
However, with many knowledgeable and skilled professionals hitting the freelance market, the dynamic between employee and employer will likely shift. That's because many independent contractors think of themselves in more entrepreneurial terms than traditional employees. So, a contractor may view themselves as both a business entity and a worker. This makes sense when you factor in the additional responsibilities that a contract employee may have to navigate, such as tax preparation, securing benefits and other administrative tasks that permanent hires may not have to face.
Plus, with these additional considerations, time is an essential commodity for contract employees who are looking to balance project productivity and necessary business tasks. As such, employees across all classifications are increasing productivity through remote work arrangements. According to a survey by the Becker Friedman Institute for Economics at the University of Chicago, nearly one-third of respondents said they thought they were just as productive working from home as they were in the office. Another 30% of respondents told researchers that they were more productive and engaged working from home. This same research team then calculated that working remotely reduced the commuting time of the 30,000 survey respondents by 62.4 million hours per day—an aggregate time savings of more than 9 billion hours.
Clearly, the amount of time saved and the productivity boost provided by working remotely made contract employees more motivated to seek contracts that allowed for increased flexibility in terms of location. This level of flexibility can also be seen as a benefit for contractors seeking a greater work/life balance.
The Global Effect of Remote Contract Employee Work
Improvements in technology mean that it's now easier to access talent and work efficiently from almost anywhere—making the future of contract work borderless. Because of this, many organizations have extended their workforce procurement programs internationally.
More precisely, businesses are willing to meet workers where they are and hire them from locations previously considered untenable for logistical reasons. Not only does this expand the available talent pool, but it also extends markets, bringing organizations closer to clients, suppliers and the communities they serve.
Granted, hiring remote contract employees in multiple geographies can be challenging as employers have to navigate significant regulatory complexities to ensure that workers are legally employed, culturally included and professionally supported.
Remote Contingent Employment & Compliance
Worker classification has always been a top concern for organizations leveraging contingent labor. That's because the penalties and fines associated with misclassifying talent not only affect your bottom line, but can also harm an organization's reputation among contract workers.
Now, with so many skilled professionals opting for contingent work over traditional employment, properly classifying workers should be a renewed area of focus for employers leveraging contract employees. Even so, organizations may not realize the potential effect that changes to tax codes or new laws may have on their entire workforce—including contingent workers.
In the U.S., for example, there are six federal agencies governing who qualifies as a contracted employee: the IRS, U.S. Department of Justice (DOJ), U.S. Department of Labor (DOL), National Labor Relations Board, Occupational Health and Safety Administration (OSHA), and Wage and Hour Division of DOL. Unfortunately, the lack of continuity among these agencies—as well as the conflicts that arise between state and local laws—make it difficult for employees to keep up. However, resources like the IRS's independent contractor checklist can help employers better understand the relationship between contractor and employer.
Employers can also engage an MSP provider experienced in navigating the complex compliance and regulatory landscape surrounding contract employment. Specifically, an MSP provider can help an organization build a consistent auditing and classification process across the entire enterprise, as well as become a trusted partner and effective manager of a hybrid workforce.
Contract Employee Compliance in an Increasingly Global World
When engaging an international contract worker, organizations also need to ensure that the contract worker won't be considered an employee according to their local laws. Each country has its own laws to determine whether someone should be considered an independent contractor. For example, in the UK, employers use the off-payroll working rules (IR35), whereas Serbian employers use the Independence Test to determine employment status.
Managing a Remote Contract Workforce
Employers must also be aware of how to meet the needs of contingent workers, as well as how to create an environment that serves both those workers and the organization's business needs.
Notably, the leadership skills required for managing remote contractors depend on the specifics of each role, contract term and project scope. Organizations should also be on the lookout for top-performing contractors who have the potential to transition to permanent, full-time roles under the right circumstances.
Integrating a Contract Employee into Your Team
Regardless of the contract length, integrating contractors into an organization's culture can prove to be a valuable strategy. For instance, in the short-term, ensuring that contractors have direct and seamless access to the right people will aid in your company's ability to deliver the best project result and productivity. Alternatively, in the longer term, integrating contractors into an organization's culture can help increase the potential of hiring high-performing workers again in the future, as well as create advocates for the organization.
As such, organizations should clearly articulate the dynamics of the institution and its culture from the beginning stages during the interview process. Then, after the contractor starts, they should reiterate those specifics again during the onboarding process. This will help both the employer and the contractor to determine whether the role is a good fit.
Managing Communication with Contingent Team Members
At the onset of working with each contract employee, make sure to align on communication. In particular, it's crucial to set expectations on which communication channels are to be used. For example, will the contractor be joining Slack channels? Are team communications more formal or casual? How is confidential information communicated and handled by contractors?
Examples of other communication expectations to set with contract employees include:
When do you expect the team to be available?
What's your expectation per channel? Do you avoid text altogether? Are all calls expected to be conducted via video?
If a discussion is urgent, what's the best channel to use?
Of course, disruption and change will inevitably continue as the global economy and talent marketplace recover. Fortunately, one of the best strategies an organization can leverage in order to remain productive and create sustainable future growth is to invest in a more flexible workforce to shore up unexpected skill gaps. Essentially, to find the right balance between in-office and remote talent—as well as between payroll and contingent labor talent—employers must embrace new talent solutions, tools and strategies for the new remote hybrid workforce.