Diversity and inclusion in the workplace is becoming more important as organizations look to create workplaces more reflective of current demographic trends. According to a survey conducted by McKinsey and Company, businesses with a diverse workforce are 35 percent more likely to have financial returns above industry medians. Organizations can also use diversity and inclusion programs to better meet compliance obligations and generate higher morale amongst employees. To create an effective diversity and inclusion program, companies should consider the following.
Benefits of Diversity and Inclusion Programs
Diversity and inclusion programs provide companies with the opportunity to tap into the strengths of their workforce.
According to a survey conducted by Glassdoor, 67 percent of job seekers said a diverse workforce is important when considering job offers and 57 percent of employees think their companies should be more diverse. This means that companies that implement a diversity and inclusion program are more likely to attract top talent.
Dig Deeper
PeopleScout Webinar: Using Data to Optimize Your Recruiting Process and Employer Brand
Embracing diversity and incorporating it into overall corporate culture has many benefits, such as introducing broader perspectives informed by the personal experiences of employees from various backgrounds into the workplace. Companies employing a diverse workforce also have a competitive advantage when it comes to hiring talent and attracting customers by embracing individuals from all walks of life.
Diversity and Inclusion Program Stakeholders
In order for a diversity and inclusion program to succeed, HR professionals need to secure buy-in from senior management. Obtaining buy-in requires HR professionals to outline how a diversity and inclusion program will help the company reach strategic goals, laying out the business case for the program.
Once buy-in is secured, roles and responsibilities will need to be assigned to diversity program stakeholders, so all parties involved understand their roles and what's expected of them. For example, managers assigned the responsibility of assisting in a diversity and inclusion program rollout should be tasked with generating a dialog between themselves and employees to ensure a commitment to diversity is not only upheld by management but with non-management staff as well.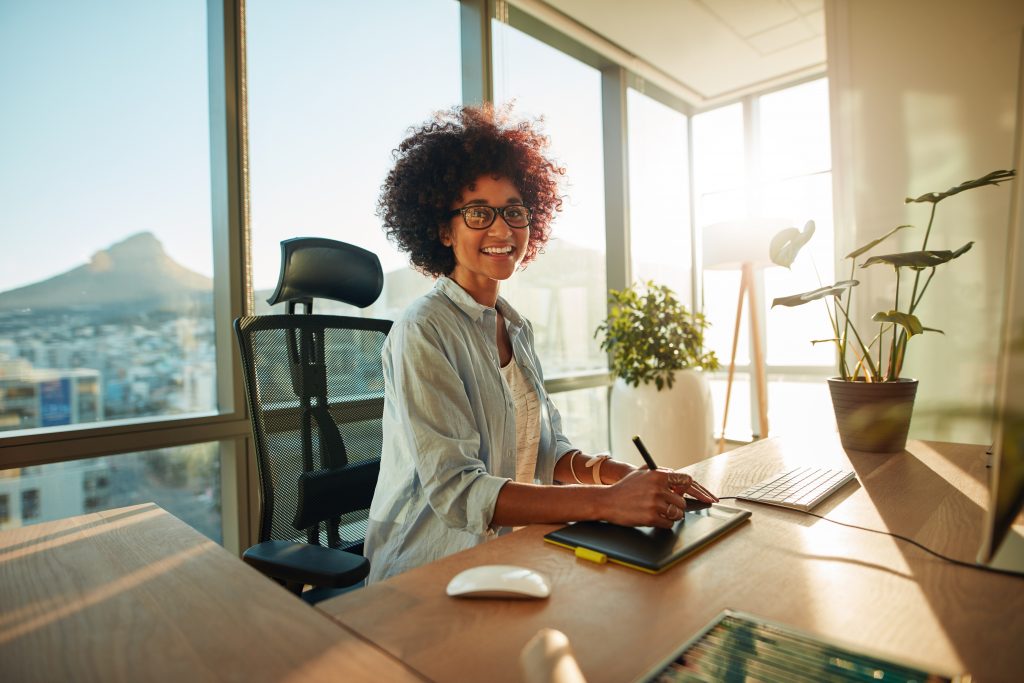 HR professionals may also want to create a diversity council or committee composed of employees from all levels. The committee or council's duties should include defining program goals, promoting diversity and inclusion in the workplace and holding stakeholders accountable for outcomes. The employer should provide the committee with a clear mission, defined budget and expectations/performance goals.
In the absence of a diversity and inclusion committee, an employer can designate responsibility for the above tasks to management or consider hiring a diversity and inclusion specialist to run the program.
Diveristy Program Planning Begins With Conducting an Internal Census
The first step an organization should take in implementing a diversity and inclusion program is conducting an internal census to better understand the demographic make-up of the organization. To conduct a proper census, organizations should include information from all of the major federal and state protected groups including:
Race
Gender
Religious affiliation
Disability
Sexual orientation
Age
Nationality
Beyond government protected classes, other demographic information collected should include:
Education level
Years of experience
Family status
Languages spoken
To collect information needed for an internal census, companies should refer to EEO data collected for compliance obligations. However, data pertaining to non-compliance demographics will require conducting surveys where employees will need to self-identify voluntarily.
Self-reporting may prove difficult, as employees may not feel comfortable sharing personal information. To successfully conduct the survey, organizations must clearly communicate that the information requested is to help create a diversity and inclusion program. This will engender trust and assuage suspicions from employees who may feel uncomfortable with the process.
Once the data from the internal census is collected, it should be compared to the data available on the labor market. Organizations should look for gaps in diversity and then draft a plan to hire more members of underrepresented demographics.
Once an internal census has been conducted and all relevant data collected, areas of concern and underrepresented demographics can be identified. To begin addressing diversity issues, companies should review demographics such as age, sex and ethnicity to see if each group is properly represented throughout the business. Organizations can begin by asking the following questions:
Is management overrepresented by one demographic?
Do certain departments have trouble hiring certain demographics?
Are employees at one location less diverse than at others?
Organizations should also turn to employees to gain additional information on diversity and inclusion concerns and to learn employee attitudes on workplace culture.
Implement Diversity and Inclusion Initiatives
After areas of concern have been identified, companies should look to implement diversity and inclusion initiatives to address issues and to create a more comfortable working environment for all employees.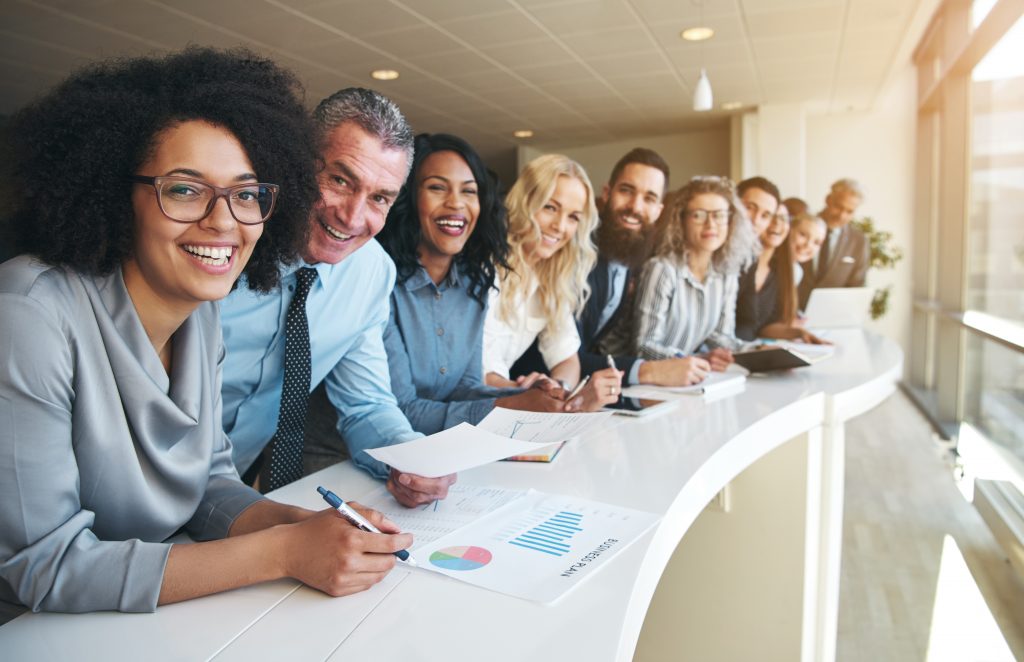 Examples of diversity and inclusion initiatives are changes in company policies and practices, staff training, targeted recruiting and employer-sponsored diversity and inclusion awareness events. The organization must develop an action plan to implement these initiatives by setting realistic goals and starting with the elements that have the greatest business value or that are readily achievable to build momentum for the initiative.
Organizations should approach managers and equip them with messages to inform, educate, engage or empower employees where appropriate. The communication plan should incorporate executive presentations, social media posts, internal newsletters, intranet and email communications. The organization should use metrics and success stories to connect the diversity and inclusion efforts to its own goals and strategic diversity plans.
Types of Diversity and Inclusion Programs
Diversity and inclusion programs need to reflect the demographics of a company to better serve employees. There are many types of diversity and inclusion programs that are designed to address the special considerations that arise in a diverse workplace. For example, if a company is looking to hire more women in management positions, creating an outreach program that seeks to scout top female talent and groom them for success in leadership positions can help achieve this goal. Companies can also implement targeted diversity initiatives for veterans, ethnic minorities, persons with disabilities and others.
Measure Diversity Programs Outcomes
To make sure that diversity and inclusion initiatives are having a positive impact, it is imperative for organizations to measure the results of the programs that have been implemented. Outcomes such as an increased representation of identified groups and improved employee satisfaction are two of the most important metrics to track. Other measurements, such as improved employee retention, public recognition and awards can also indicate how an organization is performing in its diversity and inclusion program.
Some efforts may seem intangible, but some measures can indicate the success levels of action items. If diversity training is implemented to increase retention, employee retention can be tracked over time, and employees can be surveyed to determine if the training was a factor, and how much so, in their continued employment.
The results of the initiatives should be communicated at all levels to demonstrate the return on investment and value-add to the organization. Communication tools can include infographics for senior leadership meetings, memos to staff and company videos for potential candidates.
The ability to manage a diversity and inclusion program will only become more important as workplace diversity continues to increase. Organizations that take to time to diversity plan and have created successful diversity programs will have a leg up when it comes to hiring talent and increasing company revenue.