Interviewing skills training is crucial, as many hiring managers feel that the success of a well-conducted job interview hinges on the interviewers ability to build a connection with the interviewee. What's more, for many candidates, the interview is a critical factor when deciding whether to accept a job offer, with 50% of candidates declining job offers after feeling disrespected during the interview process.
When interviews do not go well, they not only lead to candidates declining offers, but they can also lead to poor hiring decisions, possible compliance issues, and hiring manager burnout. Interviewing candidates is arguably the most important part of the hiring process, so interview training for hiring managers is essential. Hiring managers touch many parts of the recruitment process—often opening new roles, writing job descriptions, posting on job boards, interviewing, and in some cases, making that final call on which candidates get hired.
With all that's riding on the hiring manager, they must know how to interview effectively. Interviewing tips for managers can come in handy because the interview process can be stress-inducing regardless of which side of the table you happen to be on. In this article, we provide insights into training hiring managers to be effective, impartial and empathic interviewers.
Securing Hiring Manager Buy-In for Interview Skills Training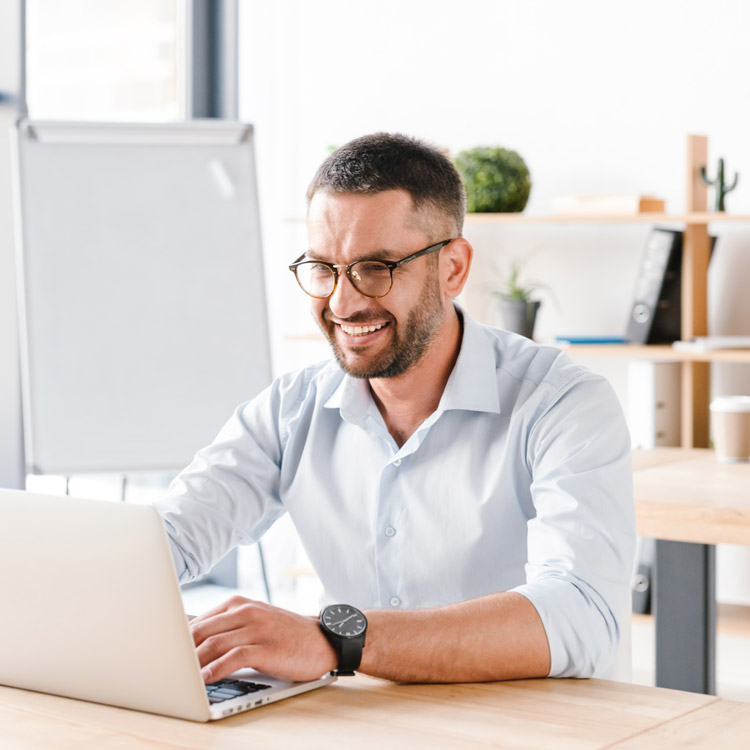 Both new and experienced hiring managers can benefit from interview skills training. A veteran hiring manager typically has years of hands-on experience engaging, interviewing, and hiring candidates for a variety of roles. However, even the most seasoned hiring manager may need to brush up on their skills through learning emerging interviewing skills and techniques, like combating bias and improving diversity, how to use structured interviews, and avoiding cliché or out-of-date questions that conflict with the modern hiring experience.
For newer hiring managers, interview training can serve as an on-the-job education and can help accelerate their career through learning the latest and most effective interviewing techniques.
Before introducing a new interviewing skills training program, schedule a meeting with hiring managers to discuss the status of your current interviewing process as well as their thoughts and concerns when it comes to engaging with candidates. You can ask them if they use interview techniques such as structured interviews, panel interviews, and blind interviews to gauge areas of interest and potential training topics.
It may be a good idea to create a list of questions for hiring managers to think about leading up to their training. Questions for your hiring managers may include:
Can I talk about the company's strategy, mission and structure confidently?
Can I answer questions about perks and benefits accurately?
Do I know what the job description involves before going into an interview?
Have I coordinated with my team on the candidate and job details?
Have I read candidates' resumes?
Do I know what interview questions I'll ask?
Are my interview questions reviewed by HR for legality?
Interviewing Skills Training: Help Hiring Managers to Combat Bias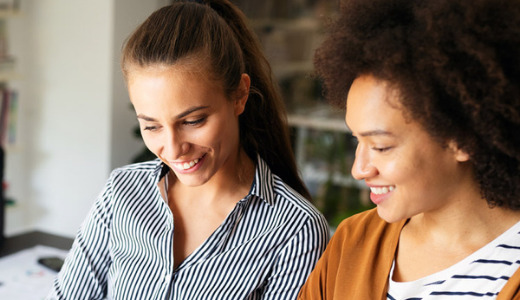 Meeting a candidate for the first time may prompt a series of unconscious judgments that cause a hiring manager to make unfounded assumptions based on attributes that are not job-related, such as race, gender, religion, or socioeconomic status. These unconscious biases can result in unequal treatment of candidates. Yale University released a study revealing that hiring managers judge candidates' socioeconomic status based purely on the first few seconds of their speech. Furthermore, the candidates perceived to be from a higher social class received more lucrative salaries and signing bonuses.
Everything that makes a hiring manager a better interviewer in turn makes them less biased. The best way to combat biases during interviews is to be aware of them. This can't be achieved overnight—it takes time and effort. A good start would be to help the interviewer standardize their interviews.
Unstructured interviews lacking defined questions where a candidate's experience and expertise are meant to translate naturally through conversation can be unreliable and produce bias. Structured interviews, where each candidate is asked the same set of defined questions, thereby standardizing the interview process, help minimize bias.
This outcome (allowing hiring managers to focus on skills and experience that directly impact the role) comes from having an interview based on job analysis and a structured, evidence-based assessment framework. Standardizing the interview process reduces bias by creating a level playing field for all candidates and ensuring that everyone is asked the same questions in the same way.
Combating bias is not easy, however, by addressing bias you will empower your team to tackle bigger challenges and to make a real commitment to building an inclusive culture.
What is a Structured Interview? Teaching Hiring Managers to Understand Structured Interviews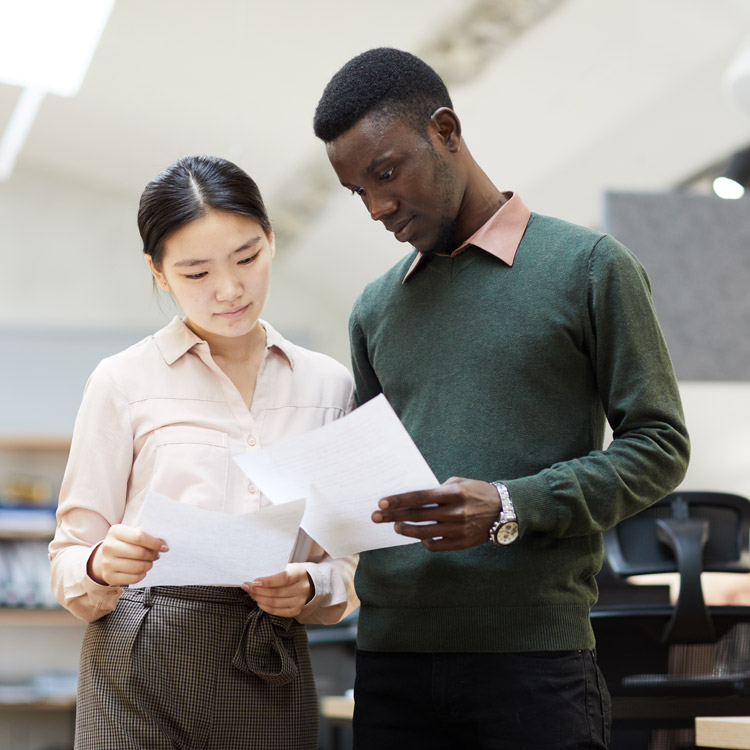 Conducting structured interviews is an exceptional strategy for screening job candidates and finding the best possible person for a role. So, what is a structured interview? Structured interviews ask a set of questions in a structured format intended to help hiring managers to collect valuable data from each interviewee that can then be compared to the response of other candidates. Your should also include a clearly defined rating process for hiring managers and interviewers to follow when evaluating and scoring candidate answers to questions- asked during an interview.
Structured interviews are more objective and legally defensible than unstructured interviews. Interviewers who use this interview format should learn how to prepare behavioral questions, understand rating scales, and score candidates consistently.
In this section, we provide examples of structured interview questions as well as how to conduct and rate interviews.
Role-Related Structured Interview Questions
Role-related questions ask candidates directly about the duties and responsibilities of the role. Including role-specific questions in a structured interview can assist a hiring manager in determining whether or not a candidate possesses the skills and experience necessary to succeed in the role.
Examples of role-related structured interview questions include:
What are the advantages and disadvantages of the CRM software you used in your last role?
What in your career or educational experience do you believe connects you with this role ?
What do you like and dislike about working in nursing?
Behavioral Questions and Structured Interviews
Behavior-related questions in structural interviews ask candidates to provide examples of their professional experiences. Including behavior-related questions in structured interviews can help hiring managers to find out which experiences the candidate may have excelled in and struggled with in the past. Ask a mix of questions to gain information about each candidate's professional successes and challenges and the way they interacted with their clients, coworkers, and superiors.
Examples of behavior-related structured interview questions include in interview skills training:
'Describe a time when you have had to deal with a difficult colleague?
'How do you ensure that you know what kind of experience your customers are having in your stores?
Can you tell me what you look for in a manager or which management style fits you best?
Situational Questions for Structured Interviews
Situation-related questions in a structural interviewing skills training ask candidates to think on their feet and imagine how they would handle varying scenarios working for your organization. Situation-related questions can determine a candidate's critical thinking and problem-solving skills. There are a variety of questions that assess how candidates would interact with your clients and employees, how they work with a team, and how they would react to common workplace challenges.
Examples of situation-related structured interview questions include:
How would you handle an unhappy customer?
How would you pitch our new product line to customers?
How would you prioritize multiple deadlines from different stakeholders?
What is a Mock Interview? Teaching Interview Skills Training Best Practices Through Role Playing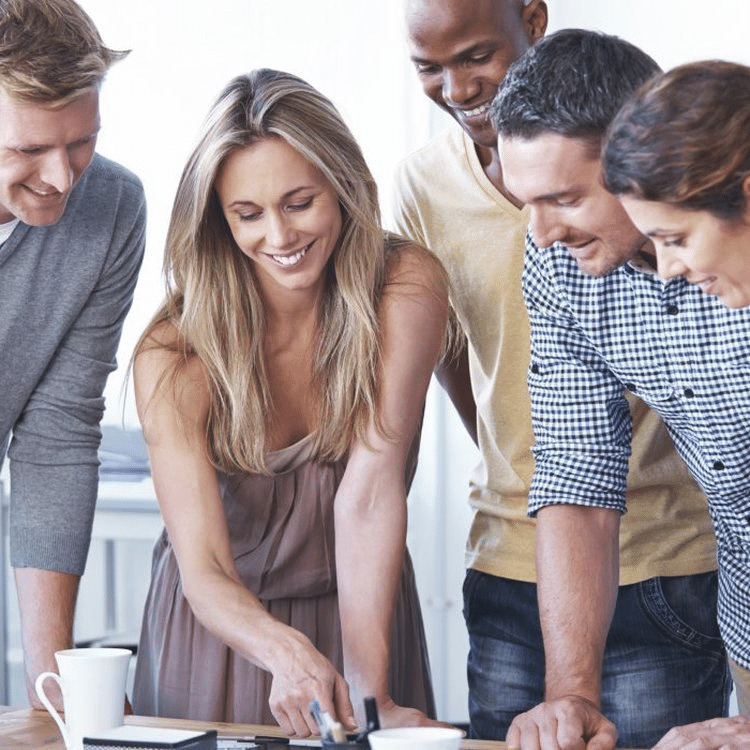 Mock interviews are simulated or role-playing interview exercises designed to give hiring managers the opportunity to sharpen their interviewing skills through formulating responses in real-time. Mock interviews can help inexperienced hiring managers familiarize themselves with an interview setting and give veterans a chance to practice the latest techniques. For example, hiring managers can practice brief notetaking techniques to avoid being distracted by their notes during actual interviews.
Here are the goals of mock interview training for hiring managers:
Identifying the common steps of the interviewing process and how to respond
Learning how to thoroughly review a candidate's resume and prepare for a productive conversation
Developing technical, cultural, and behavioral questions to successfully evaluate a candidate's fit in the role and organization
Determining what they need to do before, during, and after an interview
Evaluate information gathered during the interview more successfully
Understanding how to interview within the law using acceptable and appropriate questions
Reading body language
Much of communication is nonverbal. In an interview setting, hiring managers unable to understand body language may misinterpret what is being communicated during an interview. Mock interviews can help interviewers become more aware of candidates' nonverbal cues, thus improving their overall interviewing skill set. For example, if a candidate's body language suggests they are anxious, interviewers may make a more conscious effort to relax the candidate. You can train interviewers to control their body language as well. Even if hiring managers think a candidate is unqualified, they should not let their body language negatively affect the candidate's experience.
Job Interviewing Skills Training: Compliance Training is Key
One of the best ways to avoid potential legal compliance issues is to ensure that all interview questions are related solely to the role the candidate is interviewing for and are in compliance with the employers hiring laws and practices. To determine if a question is truly role-related, have your hiring managers ask themselves the following questions:
What type of information is the candidate likely to provide in response to the question or the comment?
Is that information related to the job?
Is the question that I am about to ask, or the comment that I am about to make, necessary to make a legitimate assessment of the candidate's qualifications?
Could it appear to the candidate that I was trying to encourage them to reveal information related to the candidate's inclusion in a legally protected class (based on age, race, disability, national origin, marital status, etc.)?
Do I need to know the information that I am about to (or likely to) gather?
What's more, many countries have laws protecting job candidates from discrimination during the hiring process, so it's important for hiring managers to understand how discrimination can occur in recruiting, interviewing, and hiring and how to remain complaint with local laws. You can provide guidelines for handling your interview-related responsibilities fairly and legally. Guidelines may include:
Guidance on identifying candidate categories protected from employment discrimination
Follow a standardized interview process to help ensure a fair and consistent hiring process
A list of questions to avoid during interviews that can lead to discrimination claims
How to differentiate between appropriate and inappropriate interview behavior from candidates
Skills Training for Interviewers Begins and Ends with Relationship Building
As a talent acquisition leader, investing in interviewing skills training can mean the difference for your organization's ability to hire quality staff in today's candidate-driven market. With a well-run interviewer training program, you can increase the chances of securing the talent your organization needs for a competitive edge.
It is no longer only about candidate experience, it is about building candidate relationships. Candidates expect their job search and hiring experience to be positive, and the interview is a key component of fulfilling their expectations.