Hi. My name is Vanessa, and I have an addiction to 1Rebel.
Despite having no real desire to exercise five years ago (beyond a very self-indulgent, free yoga class at the Hoxton hotel every Saturday), I joined 1Rebel as a founding member after just a handful of classes.
Dig Deeper
PeopleScout Webinar: Using Data to Optimize Your Recruiting Process and Employer Brand
The triple concept gym that offers Ride (spinning), Reshape (weights and running) and Rumble (boxing) from 6 a.m. each day was – and still is – the only thing that gets me up before dawn. When you consider how unmotivated I was before, this is no small feat. So, what is the attraction? While the next-level equipment and the opportunity to take your morning shower with the Spice Girls blaring through the surround sound was noteworthy, the real pull was the employees. From a front of house team who remember your name and sign you in before you get to the front desk to the instructors who can make you feel like you're the only person in the room, there's a real sense of belonging.
Over the years, instructors have become friends and the space itself has become a place of emotional significance – especially for my sister and I, who, with busy and often conflicting schedules, sometimes only find time to sit next to each other on a bike on a dark Wednesday morning.
I should note that in 2015, Casper ter Kuile, a Ministry of Innovation Fellow at Harvard Divinity School, co-authored a report titled "How We Gather," which looked at how brands like SoulCycle and CrossFit have replaced the role of traditional religious institutions, particularly among younger people who feel isolated in their digital lives. I get it. 1Rebel trainers have changed over the years (I still mourn the loss of some of my favorites), but the brand ethos and loyal community have remained constant, and that's what makes it works.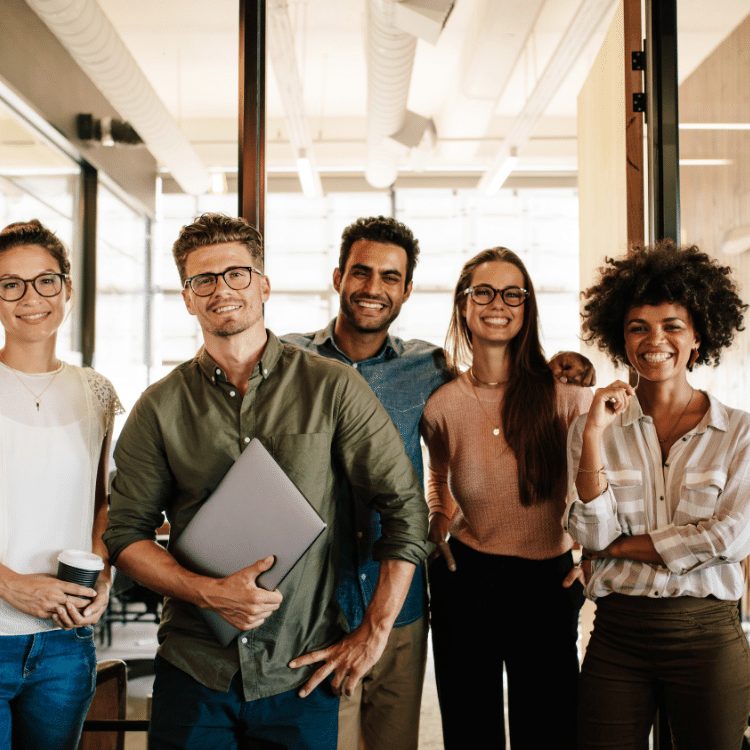 A recent study by the research firm YouGov found that one in five millennials believed they had no friends. Similarly, a new report published by the American Psychological Association showed that depression in 18- to 21-year-olds had climbed more than 46% between 2009 and 2017. Brands are wise to be aware and tap into this, and it explains why inclusive group exercise is leaving exclusive "no pain, no gain" gyms in the dust. "Don't side-eye the person on the bike next to you; you don't know what their journey was to get here," said a 1Rebel trainer in one of her classes.
I am confident that 1Rebel will continue to be a success as the brand lives and breathes its values. But, what happens when the brands we feel a deep-seated connection to behave "off-brand"?
There are plenty of examples of companies that rally the troops through their brand . For instance, there are the Chinese makers of air conditioners, Broad Group, who still chant their daily anthem, "I love our clients and help them grow their value," and Japan's Yamaha with their 1980s company song.
Along the same lines, the 2019 article "Is Your Corporate Culture Cultish?" published in Harvard Business Review described the weekly get-together of a leading U.S. tech company. Company-imposed "cheer" pops up again here – although, this time, it was a bit more contrived, with employees chanting the name of the company three times, all dressed (like the CEO) in matching black and gray. The author, curious about the employees' enthusiasm, was prompted to explore the lived reality of the people working there. It became clear that people didn't really have a life outside of their work. Many were divorced or separated. "One executive said that he only went home to change clothes, adding that he might just as well stay at work using the facilities in the wellness center," the author wrote.
It's the perfect example of a company culture that is externally portrayed as an employer of choice, but the internal the reality is something quite different.
If a brand is leveraging an emotional connection, it needs to practice what it preaches.
This is possibly even more important for employees of a brand than it is for their consumers. After all, they are the people influencing, creating and building your product. There's no shortage of research proving the relationship between company culture and performance. By hiring employees based on their ideological alignment to your company mission rather than their raw skill set, you can begin to build a brand loyalty seen in the consumer world.
This is something that IBM has a legacy of doing well. A 1973 global survey of IBM found that, despite national and regional nuance, employees had more in common than they had expected; they behaved and acted similarly. The researcher Geert Hofstede concluded that organizations had a personality, meaning that the character of the organization was constant even when employees come and go. This "character" – which exists to a greater or lesser extent at all organizations – is what we now refer to as company culture, which, in its simplest form, describes "the way things are done around here."
So, what can employers learn about company culture from cult brands?
Develop an employer value proposition (EVP) that shows everyone the give and the get for being part of your mission, as well as an employer brand that brings it all together.
This helps candidates and employees understand the emotional contract of your organization and get a feel for your company culture. It helps the wrong people self-select out of applying and gives your employees something to believe in – whether that's encouraging more people to exercise, bringing healthcare to millions or developing the technology solutions of the future.
Assess candidates against the company culture vision and values, rather than just competency.
When values are well-embedded in an organization, they help people make decisions that are right for the business and encourage the behaviors that will help you achieve your mission. It's easier to up-skill employees than to change what they believe in, so recruit those who have the right behaviors to succeed, rather than those who have done a role before. Even though colleagues and managers will move on and new people will join, if the ethos and values are embraced, the company culture will remain.
Shape your incentives and benefits to reward mission-related achievement, reinforcing the behavior.
Benefits and rewards typically recognize individuals for personal achievement. If your business success is reliant on entrepreneurship or collaboration, find ways to identify and recognize those behaviors instead of arbitrary targets.
Build a community around your brand.
At a time when trust in corporations is declining and social media algorithms make it more difficult for your followers to see your content, employee advocacy is vital. On average, employees have a network that's 10 times larger than your company's follower base. What's more, brand messages are shared 24 times more frequently when distributed by employees as opposed to the business account. Engaging employees throughout your EVP process naturally builds brand champions who can leverage your brand. Encourage them to share examples of your brand values on social media and be advocates when talking to suppliers or clients, or attending conferences and events.
But, above all …
If you are going to stand for something as an organization, make sure your actions align with your words.
Just as believers can build a brand, they can also tear it apart.