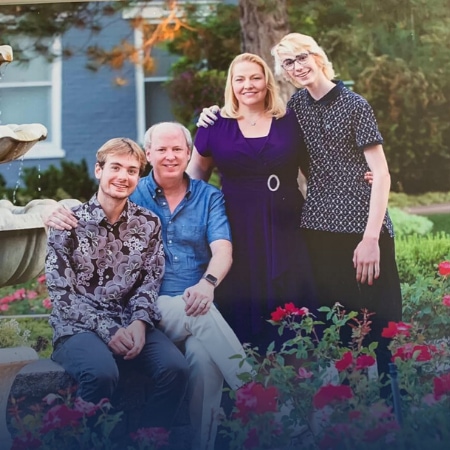 ALLISON BRIGDEN
Senior Vice President of Business Strategy
PeopleScout U.S.
What do you actually do at PeopleScout day to day?
I work across many of our teams to identify and maximize the opportunities that can be leveraged through our proprietary Affinix technology.
This proprietary technology is a game-changer for our clients as it brings the best of emerging and proprietary technologies into one seamless solution for clients and candidates.
Our newly launched Affinix Success and Strategy team is staffed with expertise in best practices, digital marketing, candidate experience and training. I work closely with each member of the team to bring success to our clients. I am very excited about what we are doing as a team and what it means for the future of PeopleScout as we continue to push boundaries and as we lead the redefinition of our industry through technology and expertise.
How long have you been at PeopleScout and what was your first position here?
24 years – Recruiting Coordinator. This was my first full-time job upon my graduation from college. In my 24 years I have had 15-20 different roles with in PeopleScout and I have had the opportunity to learn and experience so much while staying very committed to one company and our mission.
What does leadership mean to you?
To me leadership means being the first to volunteer to take on that big challenge or change and inspiring the team to join you in the effort. Leadership also means being determined to find a new way when we are failing or the obstacles seem insurmountable. As a leader you need to share a vision and continue to define and shape it with your team.
Do you have a leadership philosophy? If so, what is it?
My philosophy is one of "servant leadership" by supporting the growth and empowerment of your team.
What advice do you have for women getting started in their careers?
Ask questions and share your ideas, never doubt how valuable your perspective and experiences are to shaping the future.
Who is someone who has contributed to your success and how?
Gerry Sullivan and Taryn Owen for encouraging and empowering me as leaders and mentors.
Who inspires you? Why?
My team – they actually build the dream I have described to them.
What is the proudest moment in your career so far?
Presenting awards to employees. This is such a humbling and inspiring experience as I get to see the result of our focused partnership and celebrate in the rewards of my team/partners committed efforts.
What can we all do to support women in leadership?
Encourage and empower.
What is the biggest challenge facing the generation of women behind you?
Making the right choices with so many options – being self-directed
What was your dream job as a kid? Why?
To be a mother – not sure why but it was always a very important part of my core – this didn't dull my career objectives they were part of the same plan. I think anyone who has worked with me will agree that I give my all to both my work and motherhood. None of my co-workers have been able to escape stories of my children and my children have heard countless stories of our challenges and success in our work efforts.
What was your first job?
PeopleScout Recruitment Coordinator