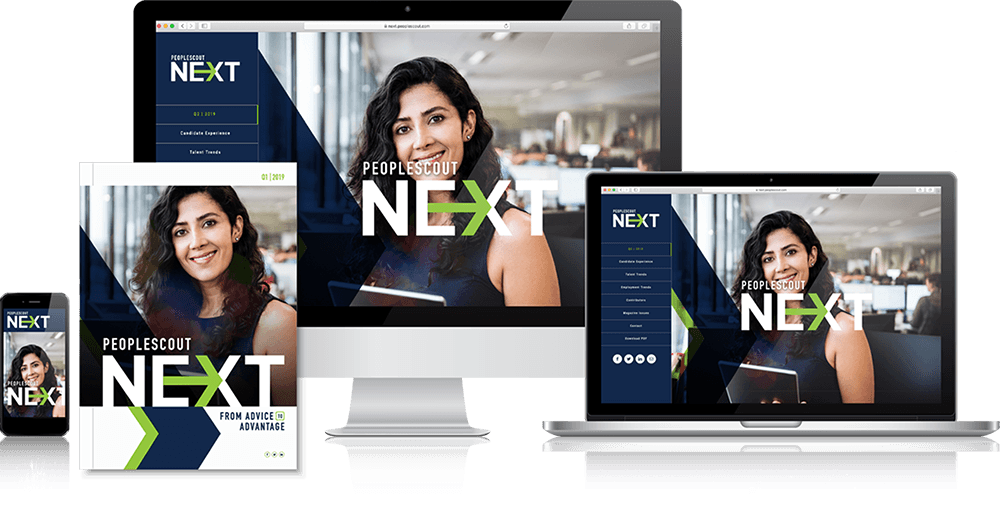 Your guide to what's next in talent acquisition
Welcome to the Q2 2019 edition of PeopleScout NEXT, a resource designed to provide actionable insights into the trends and technologies that affect talent acquisition.
Shifts in the global economy, changing workplace expectations and the rise of talent analytics are all culminating in changing expectations for talent professionals. These and a host of other factors have made it more important than ever for talent industry professionals to stay on top of the most current trends in order to gain a competitive edge.
In This Issue You'll Learn About:
Why assessing candidates for passion and purpose improve the quality of hire.
The importance of creating an employer value proposition that attracts and engages top talent.
How leveraging prescriptive analytics can provide talent teams with invaluable workforce insights.
How to bring more flexibility to your workplace to increase employee retention and more!