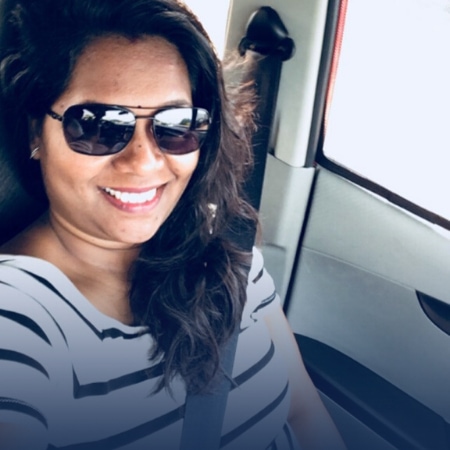 ANITHA G
Director – MSP Operations
PeopleScout India
What do you actually do at PeopleScout day to day?
Managing MSP India operations for 2800+ employees. Ensuring the program objectives are met along with the recruitment, operations and VMO team with a timely focus with respect to clients, contractors (2800+) and suppliers (40+).
What does leadership mean to you?
Leadership is the ability to translate vision into reality. Empower the team in decision making, to give them a participatory role which capitalizes on their own expertise and judgment, and that increases their sense of both individual worth and commitment to the organization.
Do you have a leadership philosophy? If so, what is it?
Empower the team and to create an independent mindset.
What advice do you have for women getting started in their careers?
Focus and dedication.
Who inspires you? Why?
My mother and her philosophy is "Dream Big and Achieve."
What barriers have you faced in your career and how did you overcome them?
After pregnancy, it was really difficult to manage family and work. Proper planning and prioritization helped me to overcome my barriers.